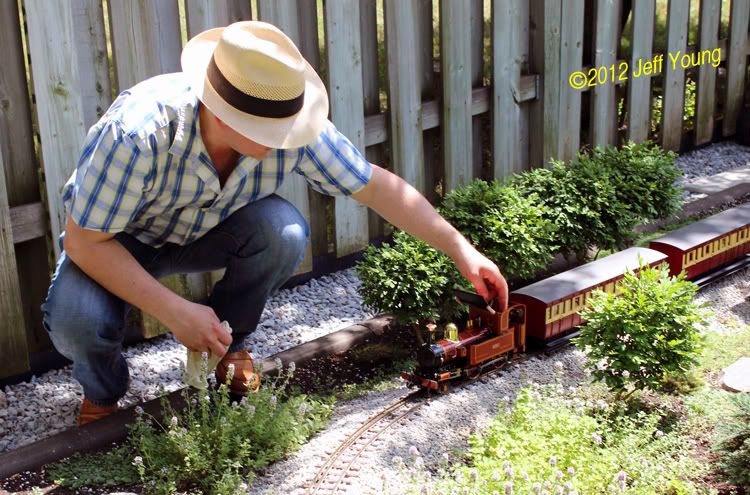 (Firing my live steam Isle of Man "Peveril")
I'm a lifelong model railway enthusiast and I've always been keen on layout design issues. My understanding of layout design started with popular publications and continues to grow through many web-based resources. I've been lucky enough to learn first-hand from some of the most thoughtful layout designers on the planet, too.
I am not a professional layout designer.
I do not design layouts on commission. But I sometimes get ideas I want to explore on graph paper, or I suggest ideas to friends. Some of these ideas ended up on another blog I write – and when I realized I had a collection going, I decided they deserved their own blog. Hence, this home on the web.
I'm currently building an S scale model railway in my train room. I started planning for this layout in mid-2011 and construction began in October of that year: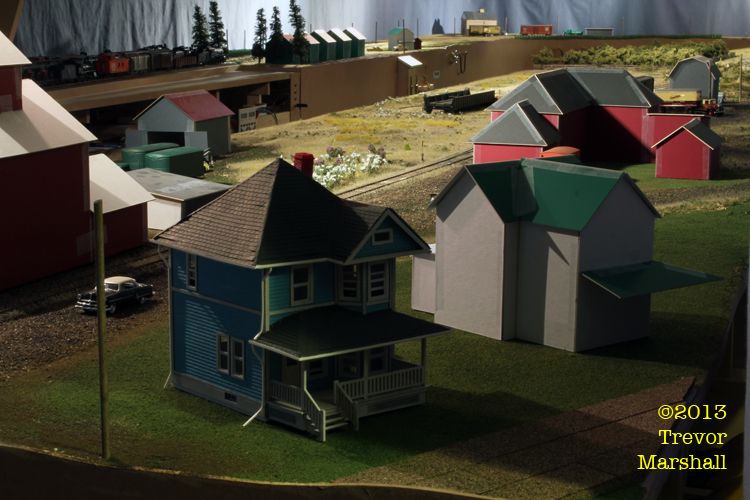 (Click on the photo to visit the Canadian National Railway's branch to Port Rowan, Ontario in 1:64)
I'm also interested in garden scale live steam, and write a blog about my occasional live steam adventures.
I co-hosted The Model Railway Show, a podcast about the hobby. That podcast is now on indefinite hiatus, but you can still listen to all the shows by clicking on the badge, below:
I'm also training my two border collies on sheep. If we ever get good enough, we may compete in herding trials. We'll see…
– Trevor