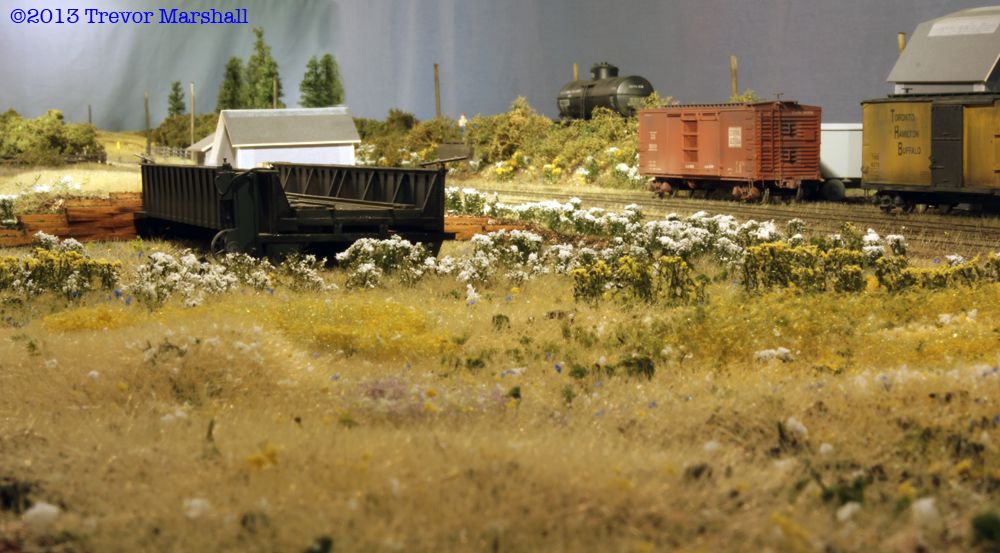 As I've mentioned previously on this blog, back in November of 2011 my friend Dick Otto shared a lovely memory about the Port Rowan turntable being "awash in Queen Anne's Lace and other meadow flora".
The description really stuck with me, and today I was in the mood to do some planting, so I enhanced the area around the turntable with more weeds. This took about a half-hour to do, and used up four more packages of "Baby's Breath" from miniNatur:

Thanks again, Dick, for sharing the wonderful memories!