I've been doing more work around the trestle in the Lynn Valley – and I'm really impressed by the difference all the new trees make to the scene. Here's a sampler: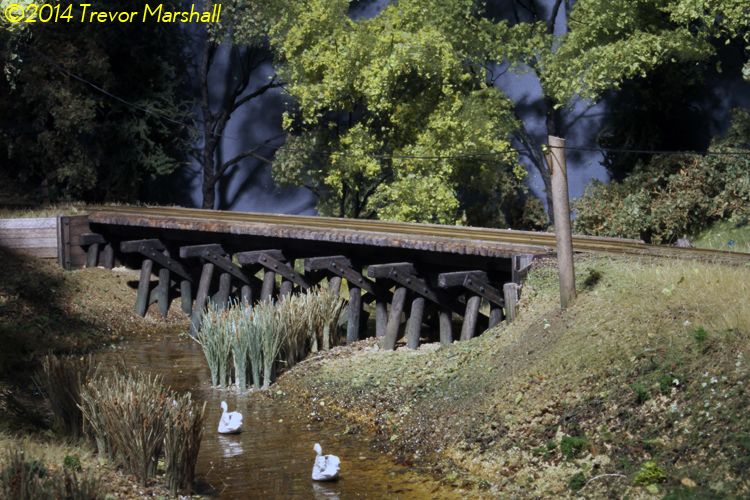 More words in the fullness. But I've burned through a Wallin-sized bottle of extra-hold hair lacquer and despite running the paint booth while doing this, the stuff has given me a headache. Plus – every time I shake my head, Selkirk Leaves fall out of my hair.
Time to get outside.