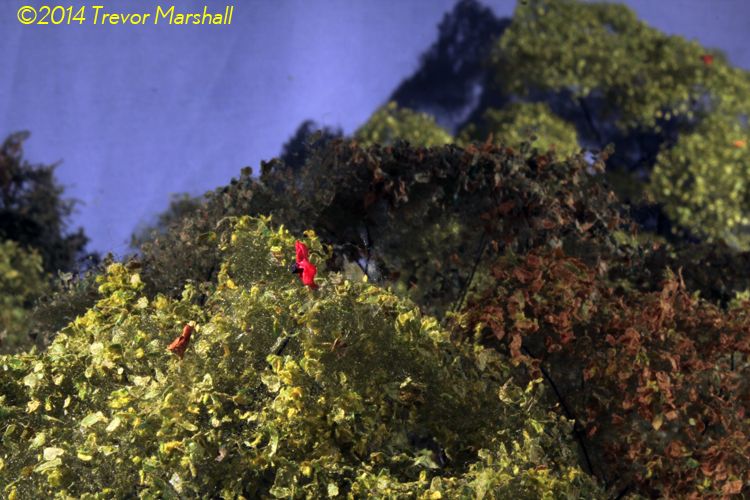 Over the long weekend, my friend David Clubine was in town with his family and they dropped in – very briefly. David had a set of freight car trucks for me and with him in town it was a great opportunity to collect those – and give him a quick look at the railway.
It's been a year and a half since David was last here – he visited with his father, Oliver Clubine, for an operating session in January of 2013. So I had much to show him, and we had much to discuss.
One thing that sticks in my mind is comments David made about the ambient audio on my layout. I installed this system in May of last year, and it provides a very simple background soundtrack of bird songs, with the occasional insect buzz thrown in for good measure. It's the sound one would hear while standing in a southern Ontario meadow in the summertime.

Since I installed this system after David's last visit, this was the first opportunity for him to hear the effect first-hand. I think he was impressed because he pointed out that when he first read about the system on my blog he thought it might come off as overpowering or cheesy – but that hearing it in person he realized just how effective it is.
He's not the only one to feel that way. Everybody who has seen the layout has enjoyed the ambient audio and it does tend to simply fade out of consciousness once one is running a train. It's there the way that bird song is there when one is outside. We filter it out of our perceptions automatically and only hear it if we're listening for it or if something startling happens – like a blue jay screaming an alarm call.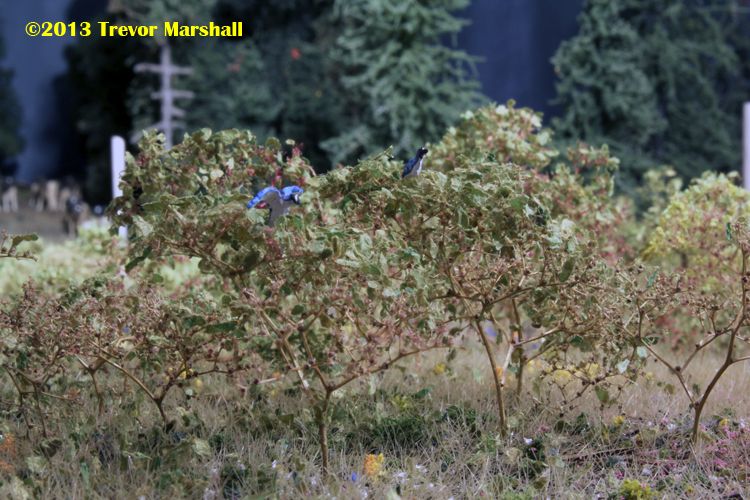 And yet, if we went outside on a summer's day and the birds were not singing, we'd definitely notice that.
A similar thing is happening on the layout. If I turn off the ambient audio system, the sound-equipped locomotives start to sound out of place to me now. Adding the ambient audio has been a real winner for me. I'm so glad I took the plunge and will definitely use it on any future layouts.
Great to see you, David – come back soon!