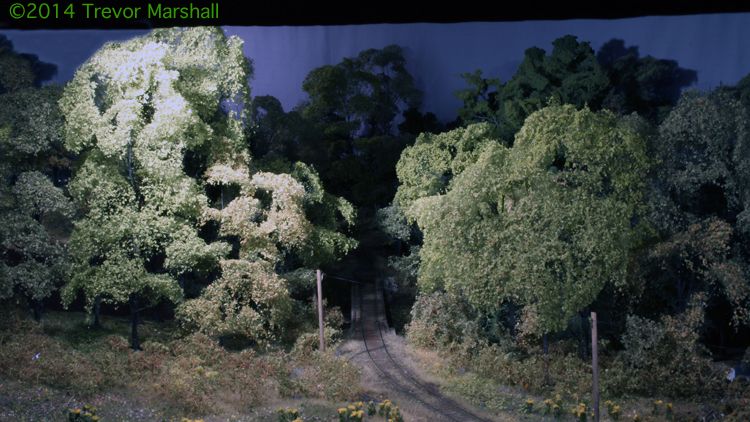 Over the past few weeks I've been pushing myself to get the trees done in the Lynn Valley. I'm almost done with building the trees – almost. I'm guessing that I have another half-dozen trees to do, each about eight inches tall. They'll go in to the scene along the fascia near the water tank.

I lost count, but I'm confident that this area has more than 100 trees built from individually twisted wire armatures. It sure has changed the look of this portion of the layout.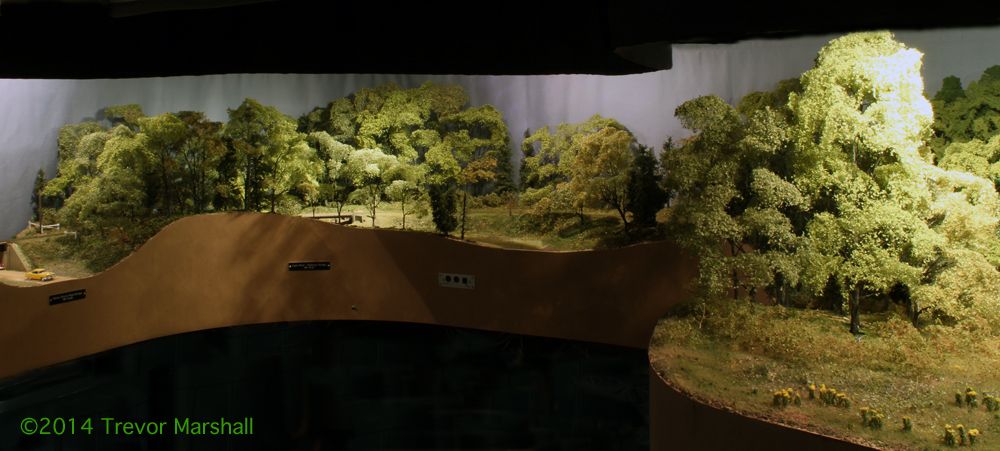 I still have some detailing to do. For example, there are spots in the foreground where I'll insert deadfall, saplings, and ferns and other forest floor plants under the trees. And I want to do another weeping willow to the right of the river in the above photo. Then there's the rest of the layout: I estimate I'll need another 50 trees for St. Williams and Port Rowan.
But I can see the light at the end of this Green Tunnel – and yes, it's a headlight!