(Barry shoots a diorama built by the late Brian Nolan)
Over the weekend, Barry Silverthorn and I drove to Scranton, Pennsylvania to attend the second half of the 2015 edition of the Finescale Model Railroader Expo.
It was the first visit to this event for both of us, and we had a lot of fun as we covered the expo for a couple of upcoming segments of TrainMasters TV.
Each Expo includes a competition, with votes submitted by many of the 350 attendees at this year's gathering. Barry and I were gobsmacked by the incredible modelling on display in the contest room.
Everything was top calibre, but among my favourites were this bait shop …
… this crumbling narrow gauge stock car …
… and this San Francisco cable car (which even included the mechanism that grabs the cable):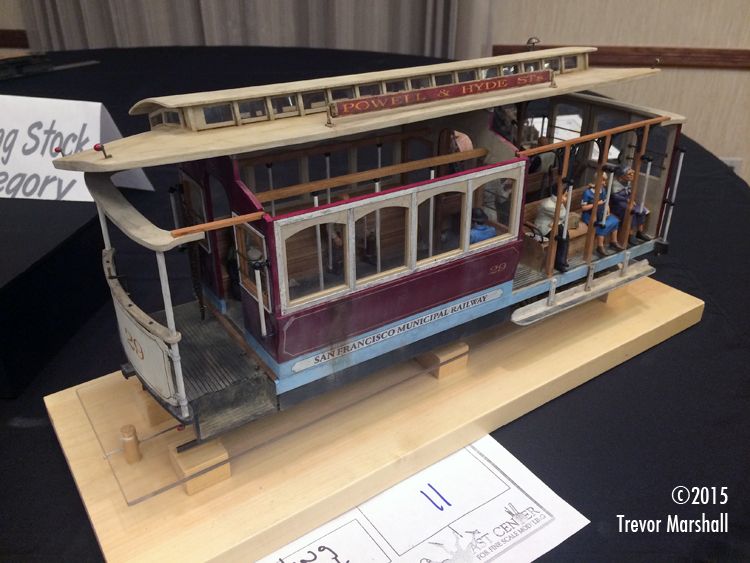 The event also included several clinics, a highly unorthodox (but entertaining) kit-bashing contest to raise money for charity, a well-stocked dealer hall, and a banquet dinner with awards. Plus, of course, plenty of time to enjoy the camaraderie at the hotel bar and lounge.
Another highlight at the Expo was a display of dioramas built by the late Brian Nolan, presented by the Suncoast Center for Fine Scale Modeling. While the dioramas were quite large, careful attention was paid to even the smallest details. I look at the two vignettes below and realize I have so much more I can do to improve my modelling…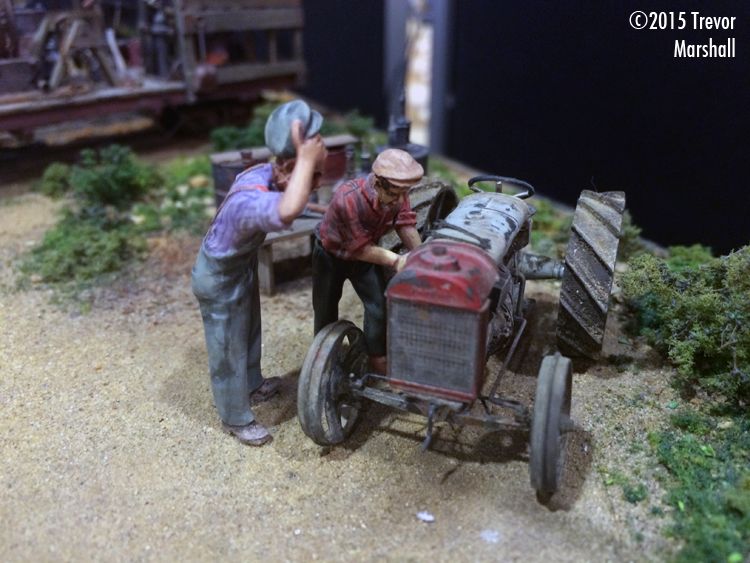 On our way out of Scranton, we stopped at the Steamtown National Historic Site for a quick tour around the collection. Steamtown has a fair number of Canadian steam locomotives on the roster – understandable since steam survived longer here than it did in the United States. In the roundhouse, we spotted a couple of ex-pats:
They're handsome examples of the locomotive-builder's art – although they could both use a lot of TLC. Canada sure had some nice looking steam engines…
All in all, a terrific gathering. I'm very glad I went, and Barry and I had a fun time on the road together. If you haven't been, bookmark the Expo's web site and consider attending next year's gathering, to be held in the Boston area.
Look for the reports from this show in upcoming episodes of TrainMasters TV.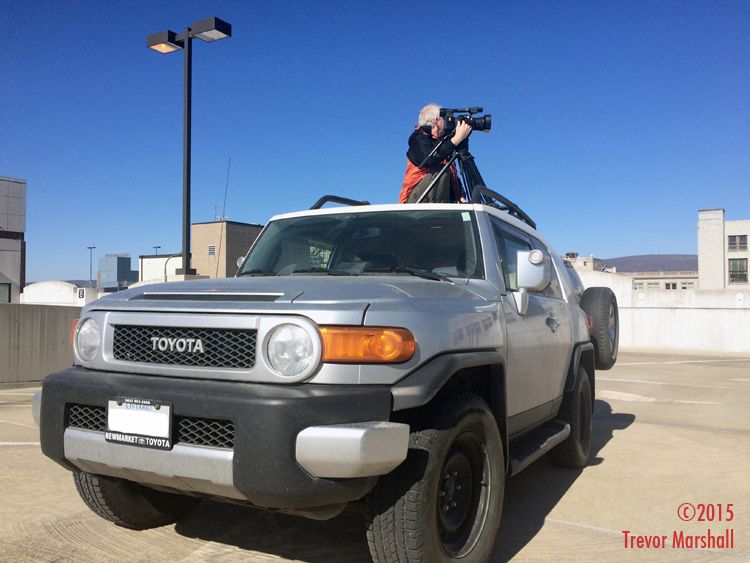 (Barry shoots the Scranton skyline from the top of the hotel parking garage – and the top of my FJ!)