Work continues on the basic scenery in Port Rowan.
I've now added basic ground cover to most of the space between the yard and the backdrop. This includes a most of the driveway that runs behind the station to the team track and coal dealer:

I've also added basic ground cover around the main track where it passes between the orchards to enter Port Rowan. This section of track is now ballasted as well: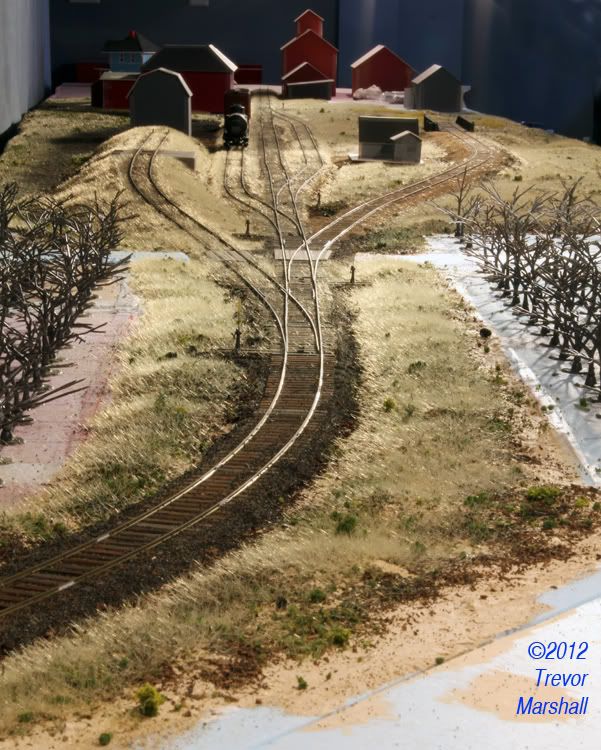 Finally, I've started to add some colour to the scene, with flowers from Woodland Scenics and Scenic Express. Here, Woodland Scenics flowers grow in a mass planting in yellow and lavender: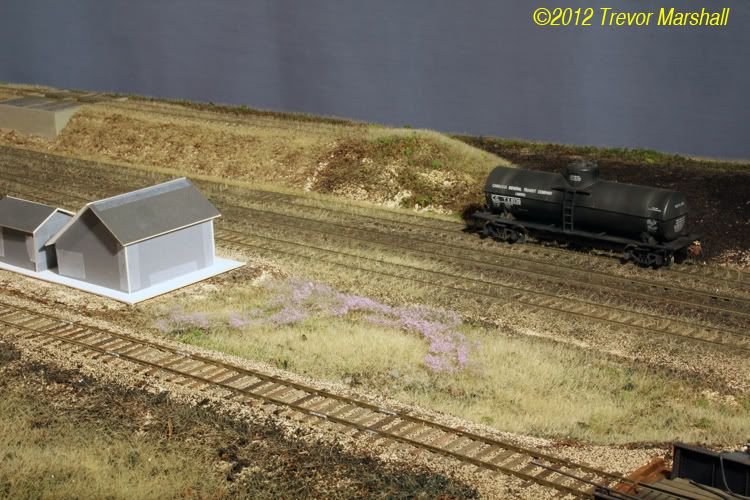 Meantime, Scenic Express "babys breathe" (sic) adds height and white:

The overall effect creates a subtle yet welcome addition of colour, I think. There's still much to do, but every little bit helps and I think I'm headed in the right direction.