Something a little different – about as far from Port Rowan in the 1950s and one can get.
While driving the Don Valley Parkway today, I spotted a VIA train heading southbound on the CNR line. I've never seen a VIA train on this line – I don't take the DVP that much – so I dumped off the highway at Bayview, hauled out my smart phone, and caught the train on video across from the Evergreen Brick Works: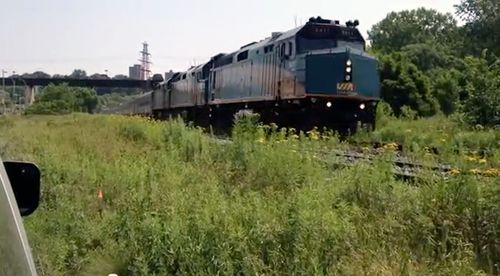 I'm really glad I did – it was one impressive passenger train, especially in the 21st century!
Note to my readers from outside of Canada: all of our passenger trains are like this. And if you believe that…