A friend emailed me privately to comment on the "wonky" (his word) rails in my recent track level shots of Port Rowan.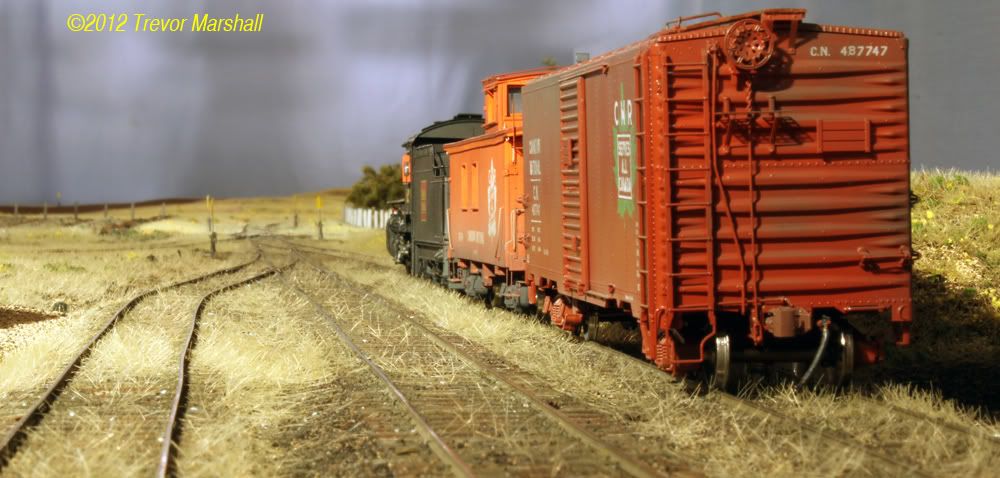 The truth is, my track laying skills are adequate – but not great. This is one reason I favour small branchlines, short lines and narrow gauge railroads: I could never lay track worthy of the Pennsylvania Railroad in the Second World War or of the modern Union Pacific.
When I did this section I was at first disappointed I had a jiggle'n'jog. But then I realised it added character to the track that was in line with the overall effect I'm attempting to achieve on this layout.
By the 1950s, the Port Rowan branch's days were definitely numbered. Rails were practically lost in the grass, traffic was disappearing to trucks, and I doubt maintenance was high on the list. "Keep the flanges off the ties" was probably the plan.
So I decided to not worry about the wonky rails – providing my trains stay on them. At the slow speeds I'm running – the prototype's 15 mph speed limit is enforced by custom decoder speed tables – this hasn't been a problem.