I know, I know: I don't even have all the trees planted yet, so what's with pruning?
Well, today I was reading a on George Dutka's blog about his HO scale apple orchard, and it prompted me to do a bit more research into the commercial growing of apples. And while many photos showed trees growing quite tightly together in their rows, I realized that I had not spaced my rows of trees to allow the farmer to position wagons, ladders and other equipment necessary at harvest time. (It's this kind of oversight of the obvious that makes me feel like a bit of a Gumby, sometimes…)

I called my friend Pierre Oliver and while looking at photos of my first attempt at the orchard, he concurred that something was amiss.
I decided a good first step would be to remove every second row of trees from the back orchard: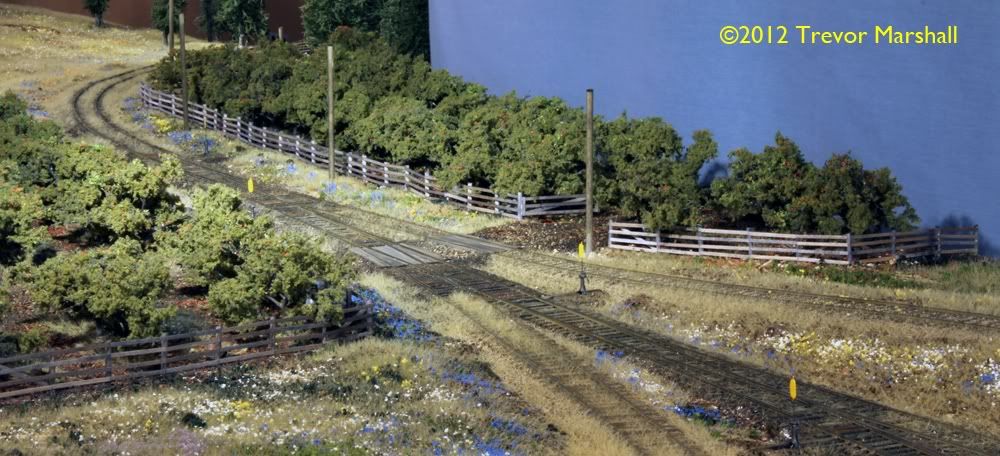 I simply planted the removed trees in the front orchard – again, every second row:

(As the overview photos show, I still have some tree-building to do – but not nearly as much as I did before!)
If I don't like the new look, I can build new trees and fill in the rows. But so far, I'm pleased.
This view of the front orchard clearly shows two rows of apple trees with space between them for wagons and ladders. It'll be a more interesting scene than before:

(Lesson learned: Always build things, but don't be afraid to rebuild if they aren't perfect!)
I do have one new issue to address – namely, the gap between the back orchard and the backdrop. With the row of trees closest to the backdrop removed, it's easy to see the gap between layout and curtain – as shown at left in this photo:


However, I expect that adding some strategically-placed tall trees on the hillside in the foreground will solve the problem. In fact, I photoshopped some extra trees into the scene and it'll work just fine:

The thinned orchards still do a great job of framing the entrance to Port Rowan – regardless of whether one is looking towards the yard, up the line, or from the front edge of the layout: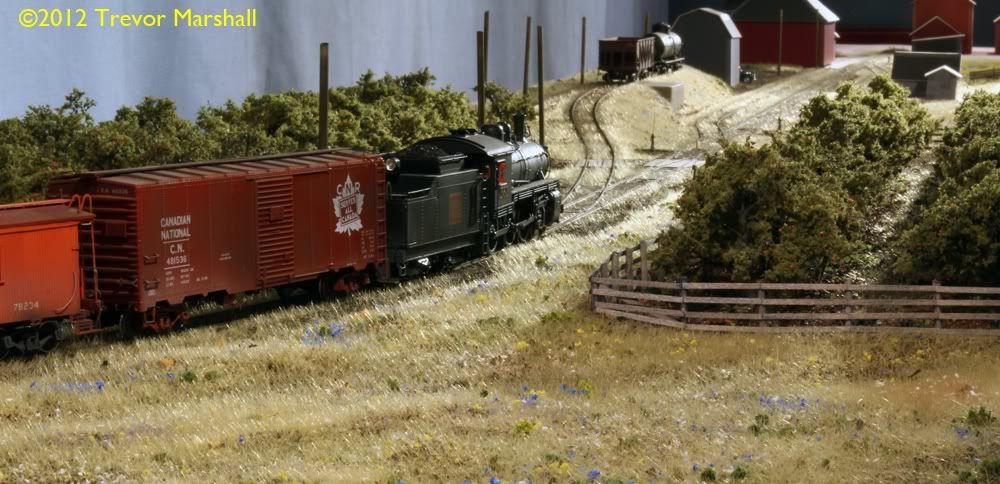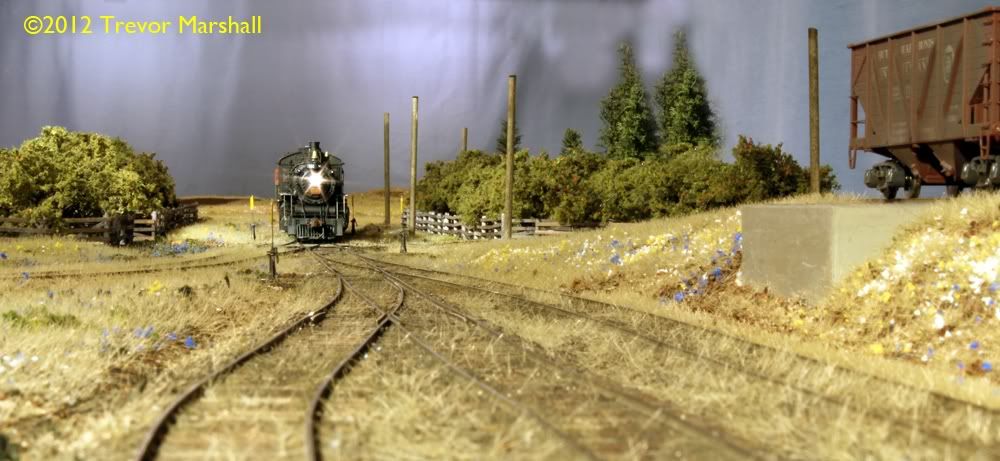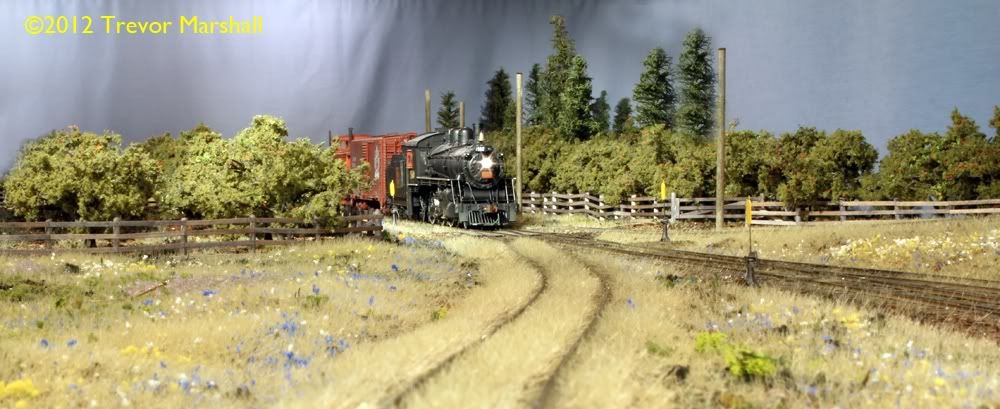 Pierre offered some good ideas which I will try out if my re-spaced trees don't satisfy me. (Thanks for the help with this, Pierre!)