Manfred Lesser at ML Designs offers some nice pre-painted bird castings. He notes on his page that although his Little Critters are done for HO, "they work just as well in S scale".
I couldn't agree more.
I recently picked up a package of Redwing Blackbirds and have put them in the meadow at Port Rowan. Here's one near the turntable approach: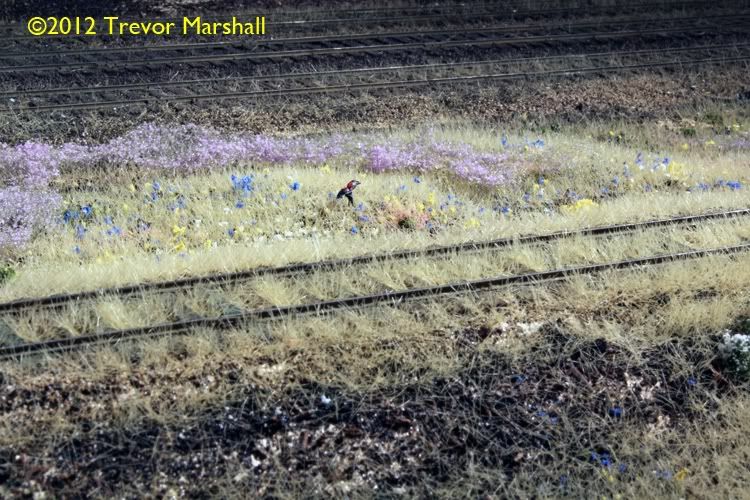 I will need to buy more of these for the meadow. Meantime, I also have some of Manfred's Cardinals and Blue Jays, which will go in the Lynn Valley.
I am tempted to capture the Redwing Blackbird's distinctive song and play it – at very low volume – through speakers hidden near the meadow. Add in the drone of bees and the buzzing of cicadas – again, at very low volume – and that'll go a long way towards establishing that it's summer in southern Ontario.
(Manfred – if you read this, please do not create insect figures!) 🙁