I have been in this hobby for several decades now – almost as long as I've been on this earth. Even so, I'm still surprised and humbled by the stuff I either didn't know about the hobby – or, in this case, knew but forgot.
A note posted to the S-Scale Yahoo Group by Charles Weston caused today's forehead-slapping moment. Someone was asking about scale rulers for S, and Charles pointed out that many triangular architect's scales include 3/16″. Otherwise known as S Scale.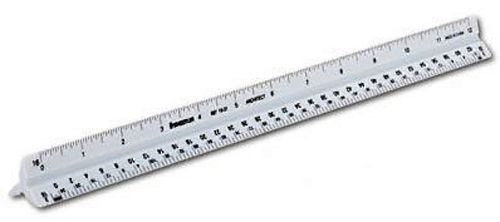 Now in my defence, it's only relatively recently that I've put S scale on my radar. But for almost as long as I've known about model railroading, I've known about S scale – and I've known that it's an architect's scale. What's more, I've owned a few of these rulers in my time – leftovers from my high school drafting classes.
But it never occurred to me that one of these rulers would be easier to use than my old reliable, multi-scale, Model Railroad Reference Ruler.

Off to the architect supply store this weekend… (thanks, Charles!)