Yesterday's work with the static grass applicator also involved improving the right-of-way in St. Williams.
I started by adding grass along the edges of the right of way – outside the rails. When this was dry, I went back and carefully added glue between the ties, between the rails, and added grass here, too. I also sprinkled on green ground foam. I then went away, let everything dry, and vacuumed up the excess scenic materials. The result is track that's part of the landscape, rather than sitting on top of it.
Here, a boxcar sits in the siding at St. Williams, waiting to be picked up by the extra freight east back to Hamilton: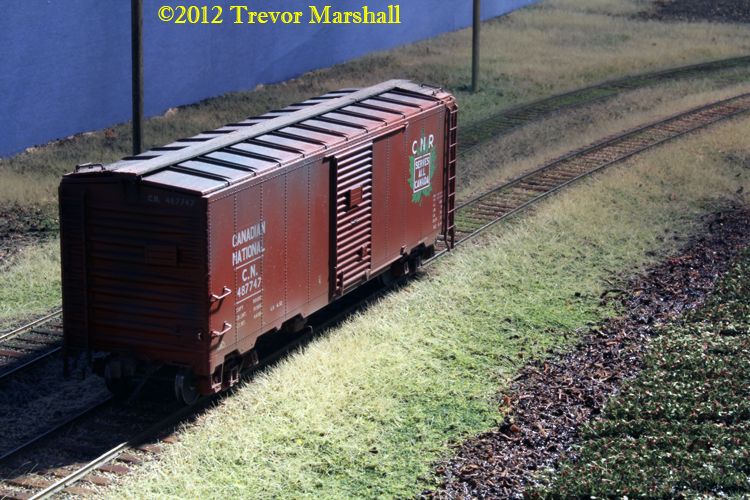 As can be seen, the grass really encroaches on the right of way, suggesting that maintenance is being deferred as the railway awaits permission to abandon the line.
The effect is also apparent in this view of the mainline heading south from St. Williams:


(I really like the green patch between the rails.)
Compare the photos below. On the left, yesterday's grass-planting. On the right, an earlier picture of St. Williams with ballast in place but no grass (and unpainted rail):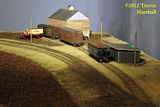 With careful application, the grass poses no problem to locomotives or rolling stock.