While searching for something else at a local hobby shop, I came across some beautiful HO scale corn stalks from JTT Scenery Products. I bought five packages and planted them near the depot in St. Williams yesterday:

They're going to add a nice bit of height to the scene and help blend the layout into the backdrop. They're pretty eye-catching, too:


There's no direct link to the corn stalks but they're item number 95511 – the first item in the JTT Gardening Plants section of the website. They come in a package of 36 for $8.95 – or about 25 cents per stalk.
I've already emailed JTT to see if I can place a bulk order – as this photo of five packages in place on the layout makes clear…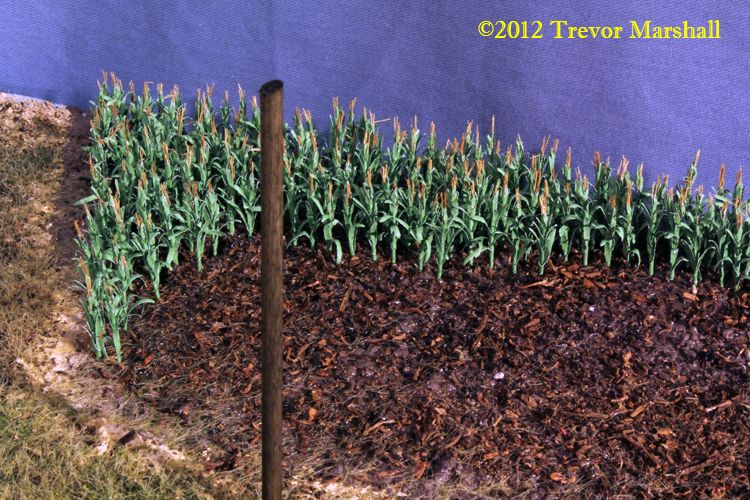 …I'm going to need a lot more of them!