I was photographing the layout yesterday and decided to experiment with a 70-300mm zoom lens. Zoom lenses do foreshorten the scene, so for example the switches look a lot sharper than they actually are – but I don't mind the effect and the lens allowed me to get into places I can't with the 18-55mm lens I normally use.
Here are a couple of photos from the operating session. More to come.
CNR 1560 on the yard throat, Port Rowan:

And with its work complete, CNR X1560 East departs Port Rowan: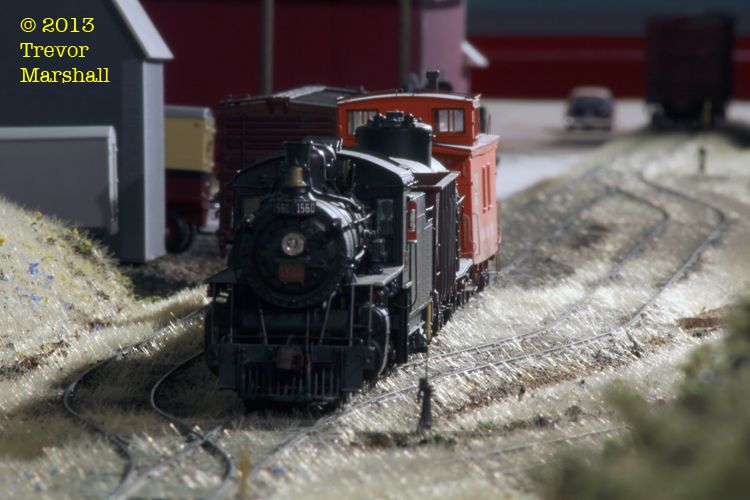 Enjoy!