Sometimes, it's great to just do something crazy, like visit another city – in another province – for just five hours.
And that's exactly what I did yesterday. But I had a good reason…
Three good reasons, actually. I met up with my friend and fellow S scale enthusiast Simon Parent for a long lunch, during which I collected the three CNR E-10 2-6-0s that he's been building for me:

To be perfectly accurate, I collected two locomotives, but three models: While you see three in the above photo, 86 and 908 are actually the same locomotive in two different eras. (I'll be able to model an even earlier era on the layout now, if I so desire.) Simon designed these locomotives and fabricated the parts – and if I recall, 86 was the prototype engine from which he worked. Number 80 sports different details specific to that locomotive – most notably a different tender and headlight.
Like the 10-wheelers he has also built for me, these moguls feature 14-wheel pick-up and a sound decoder driving two speakers. They run really well – no problem on my grassy track – and they sound great.
What's immediately apparent is just how small the moguls are compared to the 10-wheelers. As the photos below show, the boiler is much smaller and the whole locomotive is lower to the ground – at least until you get back to 86's cab, which is about the same size as that found on 1532. But when I look at the two styles of locomotive, there's definitely a family resemblance – from pilot style and the triangular number boards, to the tenders.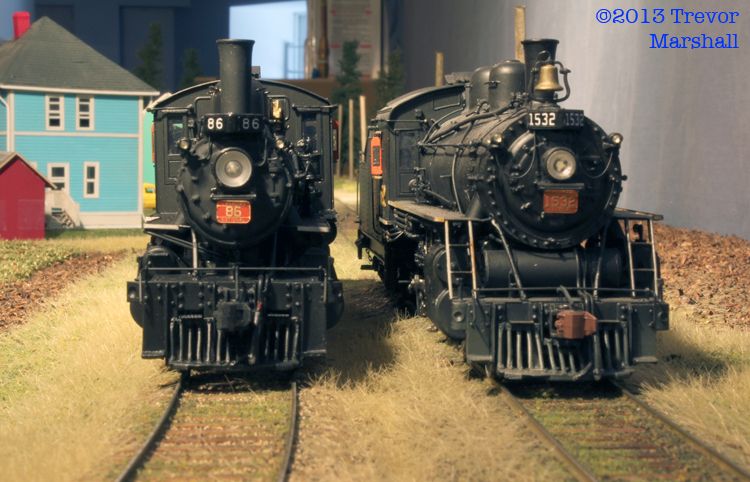 I unpacked the models this morning and did some final tweaking to the Tsunami decoders, then enjoyed running them back and forth on the layout. A 40-foot boxcar positively dwarfs a mogul: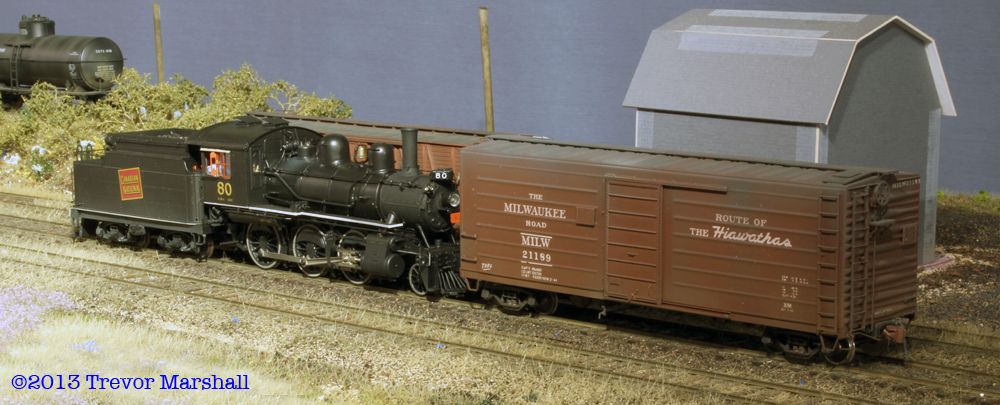 I've set Number 80 on the head of a Work Extra. During my next operating session, I will use it to switch hopper cars on company service in Port Rowan.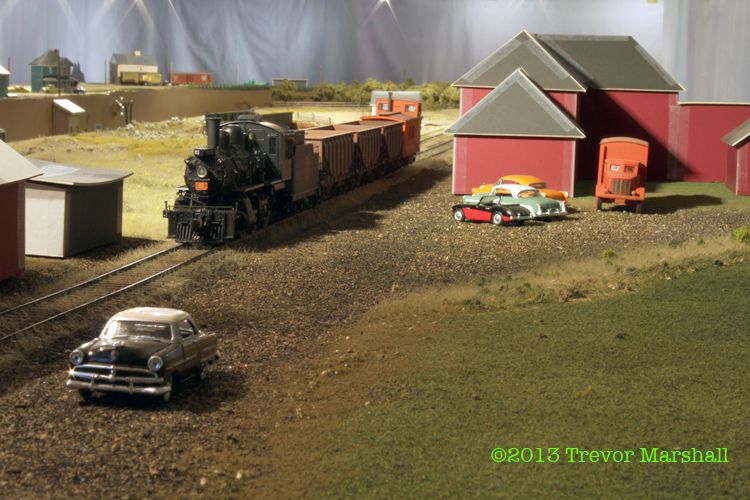 What a treat! Thank you, Simon – they're exquisite!