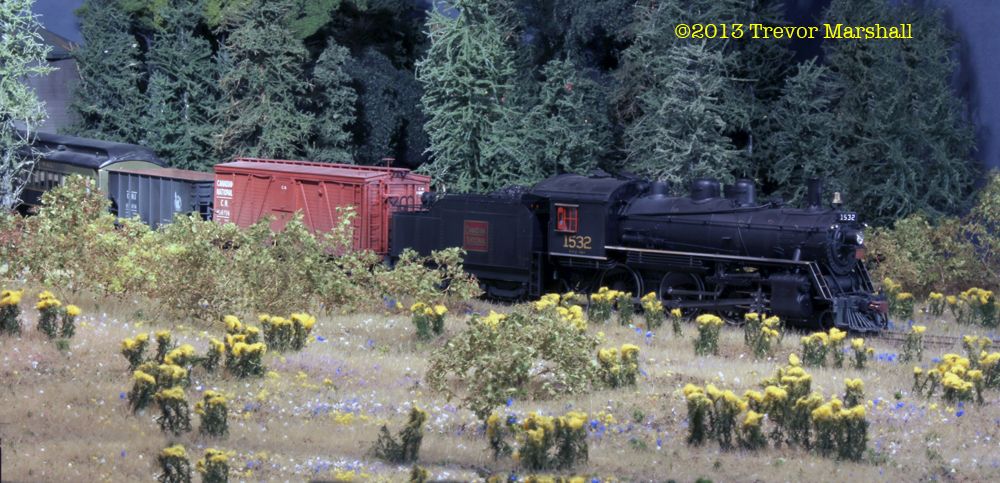 Since I was in a scenery mood, I worked on the east side of the Port Rowan orchards as well. Here, the line curves away from Port Rowan and towards the Lynn Valley.
I've added weeds and bushes to this section of meadow. I planted bushes along the track here, and used them to define the edge of the forest that I must build along the banks of the Lynn River.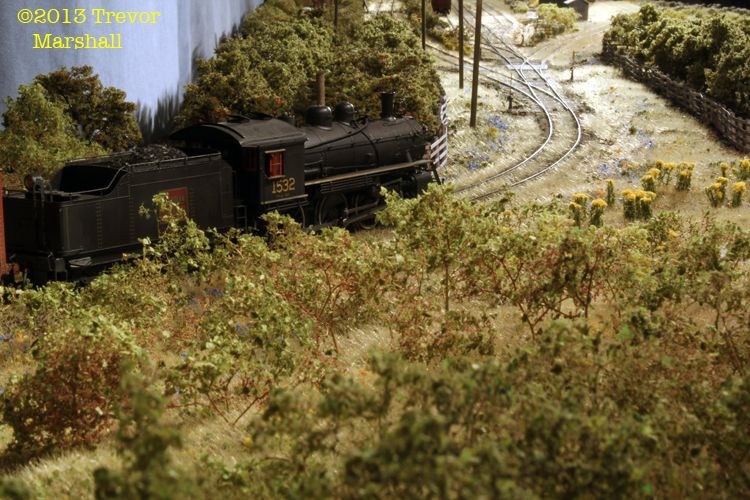 I also removed my trees along the Lynn River, planted bushes along the banks, and then replaced the trees. This area is filling in nicely. As I've mentioned several times before, I must spread out the evergreens and build more broadleaf trees for this area: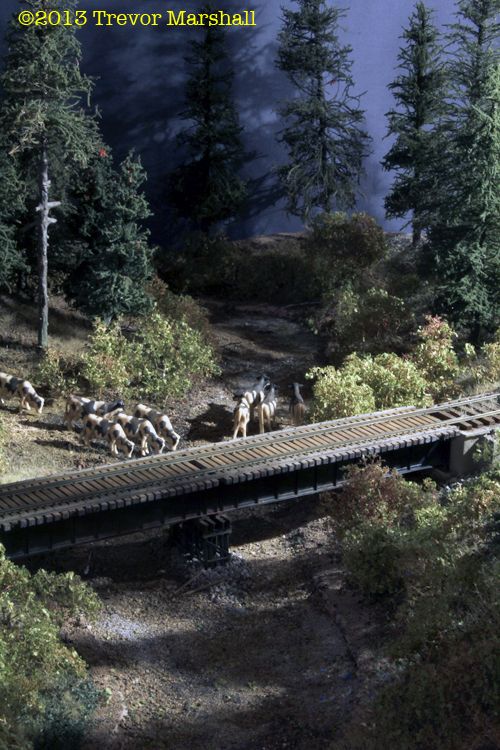 The trees cast quite a lot of shadow, making this a moody scene when a train passes through: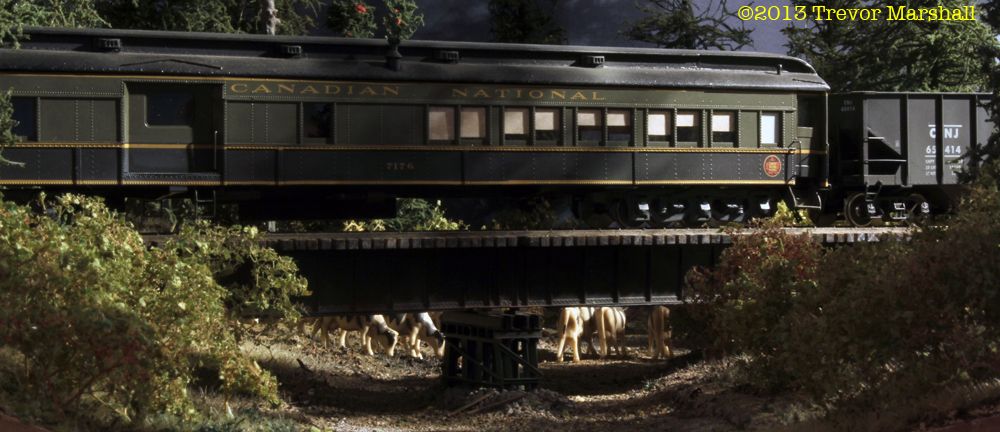 (Click on the photos for larger versions.)
Good progress, I think, for a few hours' work!