Despite the title of this post and the picture below, this is not an essay against 3D Printing. Nor is it an essay in favour of the technology. The merits and shortcomings of 3D Printing have been discussed ad nauseum in the hobby, and I'm not rehashing those debates here.
This week I attended a two-day technology conference in Toronto, at which one of the keynote speakers enthused about 3D Printing. The speaker – a long-time observer of the technology sector – argued that 3D Printing hailed the coming of the third industrial revolution, combining the physical industrial revolution launched by the spinning jenny in the 18th Century with the digital industrial revolution ushered in by the personal computer in the 1980s.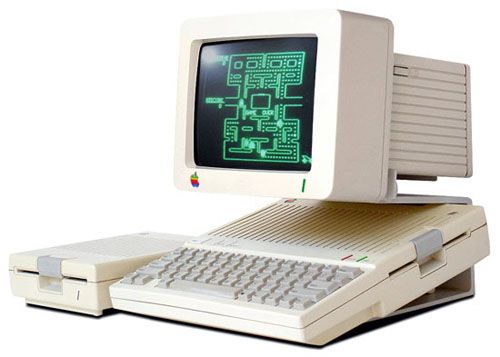 While the speaker may have a point – only the test of time will determine that – I was appalled at how he not only ignored the value of craftsmanship but actually dismissed it when questioned about it later.
During his presentation, the speaker related a story from his childhood about working with his grandfather to build an engine (the gasoline-powered kind, not a locomotive). He made a mistake while measuring a part to be machined and ruined the piece. His take-away from this? "Measuring is hard" and somehow – magically, I suppose – 3D printing eliminates the need to know how to measure.
Yeah, I know: "Seriously?"
I followed up on this in a later Q&A session. As an (admittedly novice) owner of a Sherline Mill, I argued that measuring is actually relatively easy. It's a mechanical skill that requires little more than the ability to read a calliper and the patience to double-check plans and measurements.
By extension, all physical aspects of making things – whether machining, wood working, model building or something else – are relatively simple skills that involve observation, accuracy and patience. (The key word here is "relatively".) As such, the physical acts can be performed by a computer-driven machine – whether it's a lathe, a mill, or a 3D printer. In fact, they can probably be performed better by such computer-driven devices than by a human because accuracy and patience is something computers are really good at.
The real talent is in understanding how to design the object in the first place – an understanding that can only be gained through a combination of education, apprenticeship and experience. It's easy to use a fly cutter in a mill to remove material from the surface of a piece of metal. It's easy to press the "Make" icon on a computer screen to start the 3D Printing process. It's hard to know – to really understand – whether the material you've chosen for your design is the best material, and how much you can push that material's properties before it will no longer be able to perform the function you're asking of it.
3D Printing gives us a new means of production, but it's worse than useless without the knowledge imparted by the process of training and experience – in other words, by craftsmanship.
"Worse than useless" is a strong statement, but here are a couple of examples of why I feel this is a fair assessment:
I could use a 3D Printer to fabricate a hammer. But unless I understand the stresses acting on a hammer when I pound a nail, my 3D Printed hammer could shatter. The shattered head could rebound and crack me in the temple. At an extreme, it could kill me.

I could use a 3D Printer to fabricate a coffee mug. But unless I understand the nature of the material I use, and the limitations of the current technology, I could create a mug that could be impossible to properly clean. (For example, current 3D Printers leave small ridges that could encourage bacteria growth.) In time, my mug could harbour enough bacteria to make me seriously ill, or even kill me.
The visionary's response to the role of craftsmanship was dismissive. "Computers will do all that" was essentially his verdict. And that disturbs me because ultimately, computers are programmed to serve. If we press the "Make" button, a computer might be programmed to say "Hey – are you sure? Because this hammer looks kind of dodgy to me". But in the end, it'll 3D Print my poorly-designed Hammer O' Death.
Craftsmen, on the other hand, can – and if they're trusted for their experience, will – dig in their heels, explain why the design is a failure, and refuse to produce it. And the greater their expertise, the harder they will defend that position.
The problem arises when the traditional craftsman is eliminated from the production process, which is essentially what the conference keynote speaker suggests is going to happen (although he did not put it in those terms). If, by using a 3D Printer, we eliminate the person who knows about designing and making hammers or coffee mugs, then we have to step into that role ourselves.
I would feel more positive about the future of 3D Printing as a catalyst for the next industrial revolution – with all the benefits that implies – if those considered to be authorities on the technology presented it for what it really is: Namely, another dumb tool in our tool kit.
Knowledge and talent do not manifest at the touch of a button – any more than they manifest when one grabs a hammer. They are hard to acquire – and people need to continue to recognize and value that.
3D Printing is already having an effect on our hobby and I'm certain it will continue to do so, especially as the technology improves. But I hope hobbyists don't let their enthusiasm for this relatively new and novel technology blind them to the importance of the pursuit and mastery of the skills of the craftsman in creating products that are of lasting value.
Anybody can 3D Print junk. That's easy. Learning to use this tool as a craftsman will be hard. Don't let the experts try to tell you otherwise.
Fortunately, I think as a group we hobbyists have an advantage over the general population – including the computer-savvy generation of Digital Natives who will naturally turn to 3D Printing and other such technologies when they want to "make things". That's because we are already "makers":
We have learned about things like material properties and good fabrication practices – through clinics, clubs, round-robin layout-building groups, publications, good old fashioned trial and error and, more recently, online forums, blogs, videos and groups.

And because our models are intended to run on our layouts, we understand the importance of fabrication skills such as the ability to accurately measure. We know that these are not skills to walk away from because they are "too hard", but rather skills to run towards – to master so that we may enjoy the products of this creative outlet.

Equally importantly, we have developed an appreciation and respect for those who know these things, and share them with those who don't.
So, my fellow craftsman: Well done! Let us not think of technology in terms of how it can provide us with shortcuts. Instead, let's continue to critically assess new technologies, tools and techniques, even as we explore their potential to make our hobby even more rewarding.