I'm having problems with my main computer – yesterday it would only boot in Safe Mode, and today it's not booting at all. So, I'll hump it to the local shop this week to have the techs rummage around in its gubbins.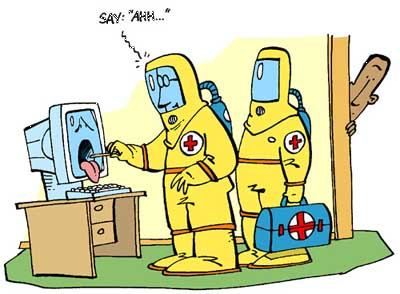 Meantime, I'm using a shared laptop to keep track of stuff and earn a living. But that means it may take a bit longer to approve new comments / respond to questions / etc. Bear with me.
It also means I won't be posting new photos until either I get my old machine back or I buy a new one.
That said, there's good news: Being unable to waste banana-boatloads of time online, I'm making great progress in the real world. I spent most of yesterday detailing walls for the HO scale tobacco kilns I'm building for my friend Pierre Oliver. This is good news because Pierre has three of the CNR 8-hatch reefers from Andy Malette to build for me, and I'll feel darned embarrassed if he gets those done before I have his kilns ready. It's also good news because I decided a few weeks ago that I wouldn't undertake any more big projects for my layout until I got Pierre's kilns off my land and onto his.
Naturally, after taking this decision I've had several good ideas (or, at least, interesting ideas) that I'm dying to turn into reality, and then share here.
I'm taking pictures of the kilns as I build them, so stay tuned for photos. I might even do an article on these for the general hobby press. Smoking may no longer be cool – but these kilns sure are…