Yesterday was perfect painting weather, so I airbrushed these three boxcars. They're 1937 AAR steel boxcars from Pacific Rail Shops that I've detailed for the CNR: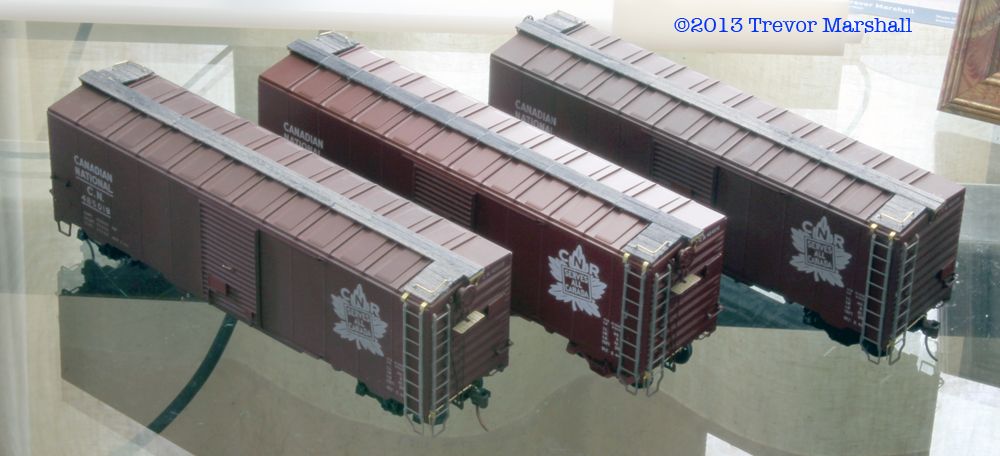 (Click on the image for more information about the detailing changes I've made)
The cars are dry to the touch now, but still smell of paint so I'l leave them for a few days before I start lettering them.
The wheels will also get replaced (with wheel sets from Northwest Short Line, which I use on all of my rolling stock), which is why they're coated in paint. Same with the Kadee couplers, which started out black and were already mounted on these kits when I bought them. I prefer the brown Kadee couplers since I am careful to not add any paint or weathering to couplers so that they operate properly.
While the paint cures, I can peruse my prototype photos and decal sets, and start choosing numbers, build dates and other markings. These three cars will expand my in-service CNR boxcar fleet by 50% so I'm looking forward to getting them finished!