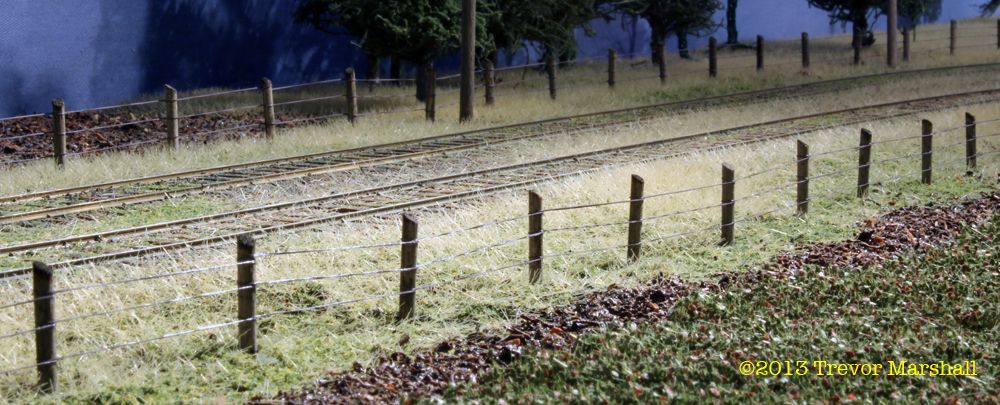 In an earlier post, I wrote:
I have not yet decided whether I'm going to add fence wire between the posts, using E-Z Line. It would better convey "fence" to viewers, but I worry about it picking up dust or catching uncoupling picks. I may try a small section and see if I like it.
I was tempted to think on this some more, but then I remembered an even earlier post, in which I commented that hobbyists spend a lot of time asking questions and pondering possibilities, when often:
The only way to answer that is to do some tests for yourself.
So, I took my own advice and I strung some E-Z Line between the posts in St. Williams. (Click on either image in this post to view a larger version)
I think this gives a better impression of "fence" than just the posts, although I'll admit it's darned tricky to see from normal viewing angles on the layout. If the E-Z Line becomes a problem, I can rip it off the posts easily enough. We'll see how it goes…