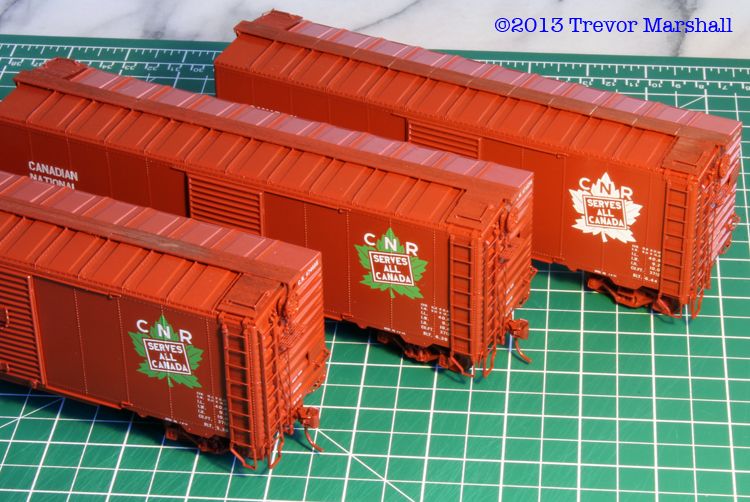 Over the weekend, my most recent batch of CNR boxcar builds took a step closer to entering service on the layout. I lettered the three cars using decals from Black Cat Publishing.
Still to do:
– A coat of clear gloss to protect the lettering and blend the decals into the paint.

– Replace the wheel sets: I leave the kit-supplied sets in the trucks while painting to protect the bearing surfaces and give me something to rest the car on, then substitute NWSL wheels before the cars go into service.

– Replace the couplers: These kits came to me pre-built although I re-detailed them. Two of the three had couplers in place, but I prefer to start with fresh couplers in situations like this.

– Add BTS air hoses/glad hands.

– Weather.

– Create waybills.
That's not a daunting list and it shouldn't take me too long to complete – at which point I'll have five of these boxcars in service on the layout. And that will really change the appearance of operating sessions.
Plus, I have two more of these kits to add to the CNR fleet…