Over the past couple of days, I've managed to build and weather the Crooked Mountain Lines boxcar – an NMRA heritage car paying tribute to the late Bob Hegge's O scale interurban empire.
This was a particularly fun project because I decided to modify the kit's brake system, inspired by an unconventional rigging arrangement found on some Pacific Electric boxcars. The change is fairly subtle when the car is on the rails – but the rod that connects to the handbrake at the B end of the car was moved to the side sill to allow the PE cars to negotiate tight curves. I thought it would be a nice feature on this car.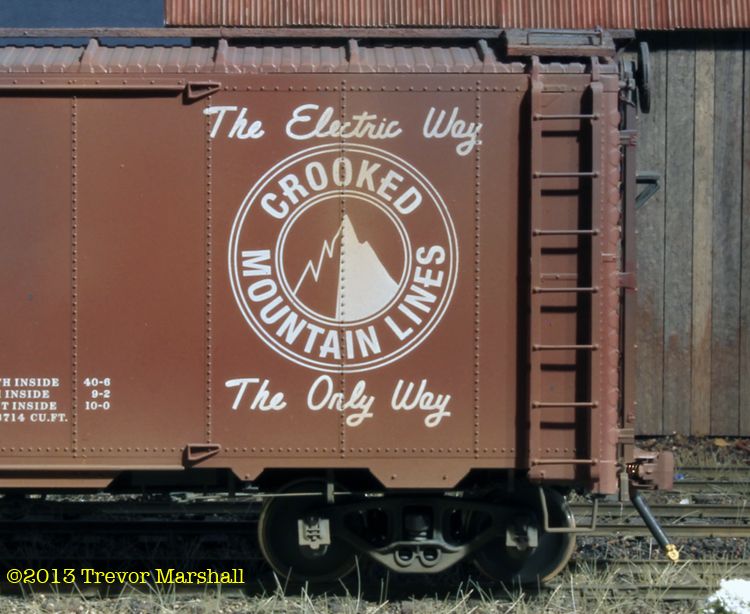 (Click on the photo to read more about the brakes)
I'm very pleased with how this project turned out.
—
While I was in the airbrushing mood, I also weathered my second and third of three CNR eight hatch refrigerator cars:

I followed the same process as with the first of these cars. Now that I have three of these on the layout, I'll be able to run the occasional reefer block during harvest season.
—
And yes, I realize while looking at these photos that I have to paint the air hoses and glad hands on all three cars. I tend to add these hoses last, after painting but before weathering, and I sometimes forget to paint them. It's been added to the list…