As this photo shows…
… it's definitely the season to spend time at the workbench and in the layout room. And what more appropriate project for a Canadian enjoying some free time over the holidays than a snow plow?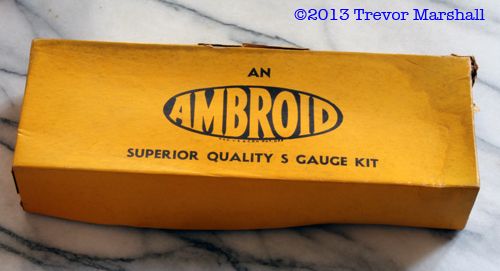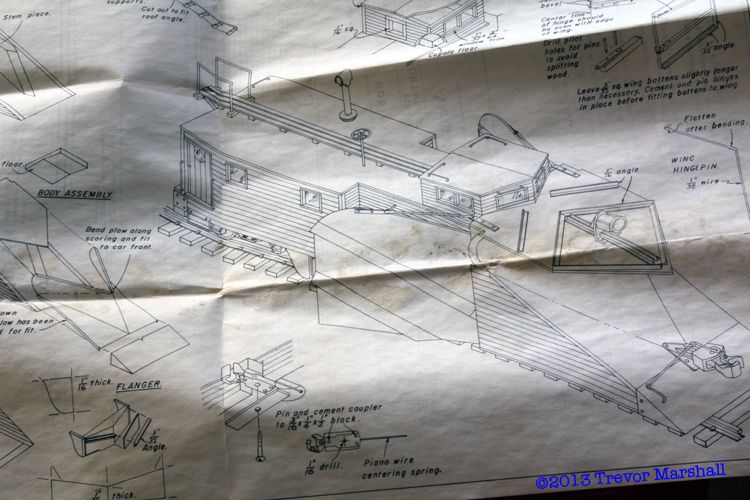 I'm modelling Port Rowan in August but when my friend Andy Malette offered me an Ambroid / Northeastern Scale Models kit for a snow plow in 1:64 I just couldn't resist. Andy has built this kit before (and done a beautiful job) and this kit was was surplus to his requirements. I don't know where Andy got it, but since it's "S Gauge" I assume it's been through a few hobbyists' hands since E and H Model Hobbies thanked the original owner for their patronage: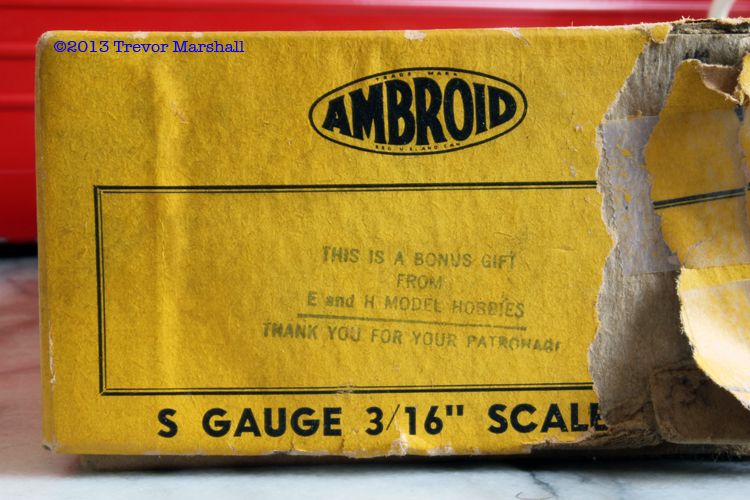 I don't know when this kit was produced but I'm sure it was quite a while ago. There are several clues, including the contact info for Northeastern Scale Models on the instruction sheet…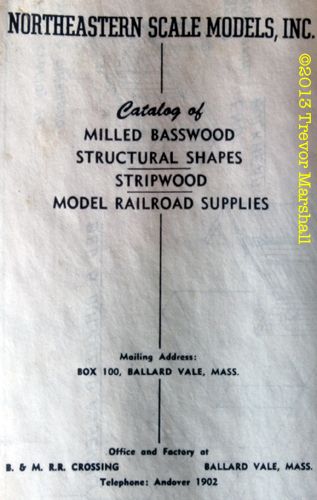 Another clue is the box contents. While it's not a block of wood and the instruction to "carve away everything that doesn't look like a snow plow", it's a far cry from today's craftsman kits. That said, the parts are very nicely shaped with minimal fuzz. With a strong mug of tea to hand, I hauled everything out of the to identify the components and make sure nothing was missing or broken: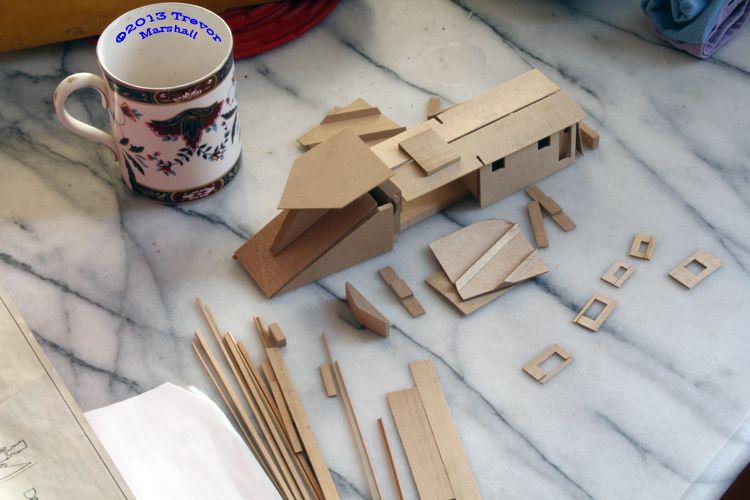 The good news – the great news – is all parts are present and accounted for. This is quite an accomplishment, given the kit's age and the somewhat bashed condition of the box.
As can be seen in the lower right of the above photo, a few of the walls for the cupola have split. But the breaks are clean and I've sorted out which pieces go with which and taped them together so I don't lose them. I'll glue them together after prepping the wood, and they shouldh't pose any problems with it comes time to assemble the cupola.
I must admit this will be my first attempt at a vintage craftsman kit so I'm approaching it with a bit of trepidation. But the instructions cover everything one needs to know to build the kit, and it's curiously refreshing to read a set of directions that doesn't talk down to the modeller. Ambroid obviously assumed only a craftsman who knows how to measure, cut, shape, and finish would buy this kit.
As the instructions note, the kit is based on a Boston and Maine prototype. But I intend to finish it as a Canadian National unit. For guidance, I have an article from CN Lines magazine that profiles the late Ron Keith – known as "The Plow Man" for the many, many examples he built:


(Coincidentally, this is Issue 60 – the same issue in which I introduced my layout to the magazine's readers)
I picked up this kit from Andy a few months ago but I've had other projects on the go. Now that winter is really here, I'm in the mood to tackle it. The first step will be to prepare the wood components with Scalecoat Sanding Sealer – my friend Pierre Oliver has a bottle set aside for me (thanks Pierre!) which I'll pick up when I visit him over the holidays.
If nothing else, this will be a fun construction project and an interesting conversation piece.