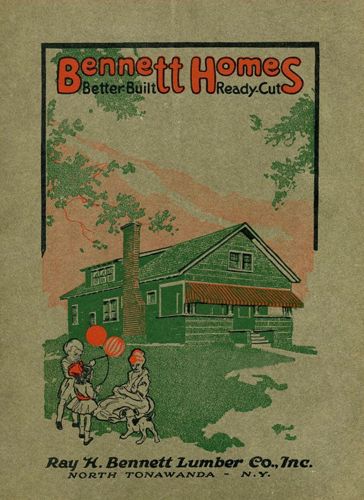 As the image shows, that's the tag line for the Bennett Homes Catalog from the 1920s. Bennett was a lumber company in North Tonawanda, New York that offered ready-to-assemble home kits – similar to those offered by The Aladdin Company, Sears, and others.
If you click on the cover image, above, you'll visit a set on Flikr that consists of scans of the pages of the Bennett catalogue.
I stumbled across this resource while searching for plans for a suitable garage to go with the house I've just built for St. Williams: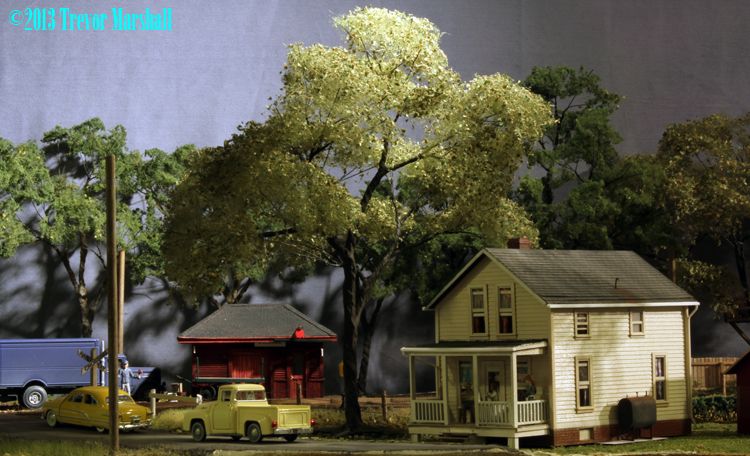 (Click on the image for more on the house)
The Flickr set includes 78 scans of the catalogue. Each page features a house, with a photo and floor plans. And one page features four garage plans with photos – a perfect starting point for my model.
What a great resource for model railway enthusiasts!