Today felt like a good day to tackle the maintenance and repair list I drafted after last weekend's visit by Hunter Hughson.
I started with the intermittent derailment by the moguls as they pulled out of the team track in St. Williams: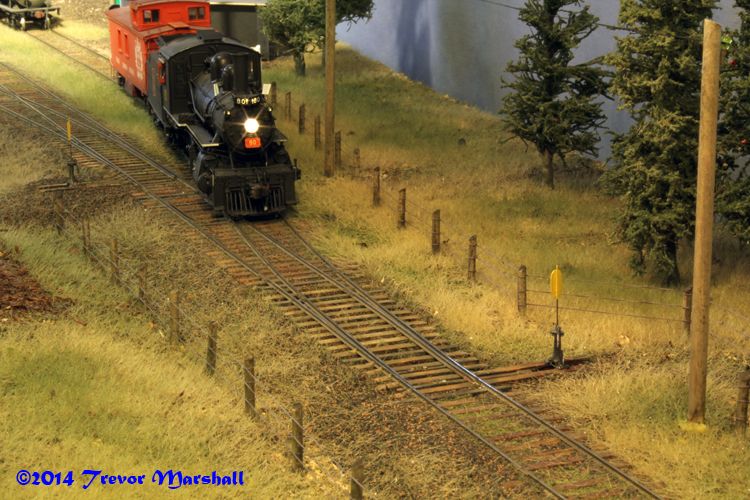 Sometimes – but only sometimes – the two-wheel pilot truck would go onto the ties as a mogul left the switch. This was a puzzler in part because the derailment was not consistent. I slowly pushed a mogul through the whole turnout and determined that when the derailment occurred, it occurred right as the pony truck left the points, as shown here: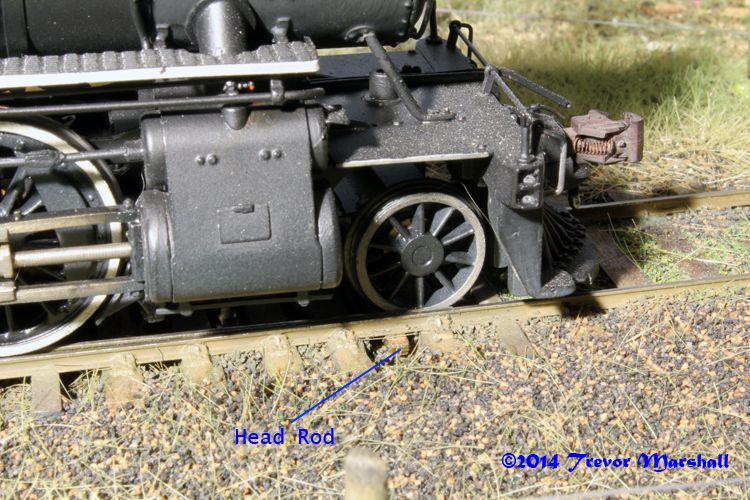 Further investigation revealed that the locomotive could waddle slightly as it traversed the turnout, and the derailment only happened when the locomotive was rotated as in "C" in the diagram below. Hitting the problem spot while straight – as in "A" – or waddling the other direction – as in "B" – caused no problems: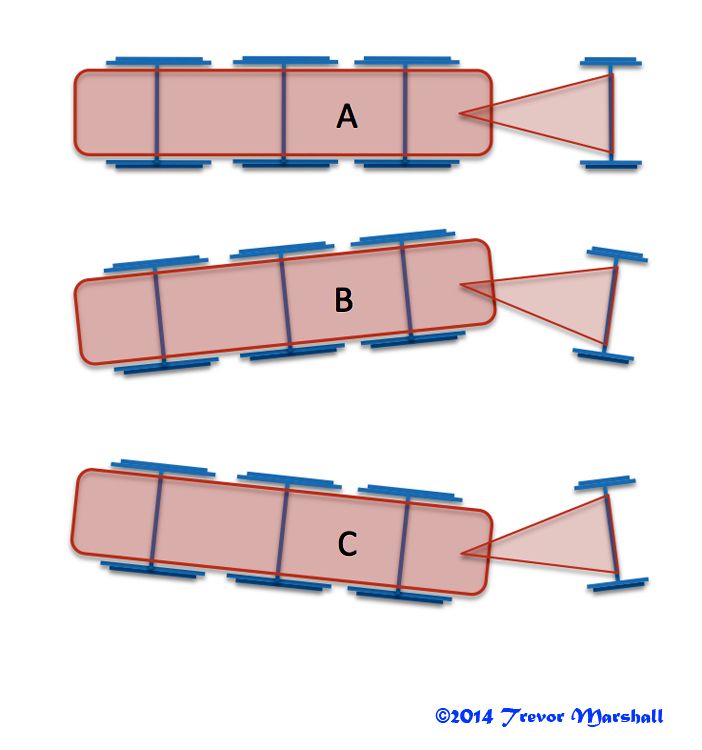 That led me to look closely at the diverging stock rail. I determined that the rail need to have a smoother transition between the normal track to the right of the turnout, and the notched portion that accommodates the points when the switch is set for the normal (straight) route. If the pony truck of a mogul hit this area while the mogul was oriented as in diagram "C" (above), the flange on the wheel would catch on the stock rail, ride up and over it, and voila – a derailment.
The solution called for two tools – a graver made for me by my friend Chris Abbott, and a small file: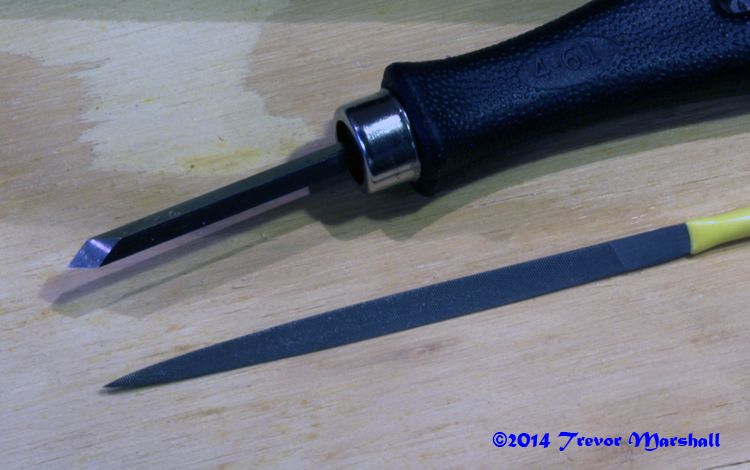 I used the graver to carve away a bit of the inside of the head of the stock rail to make a smoother transition – one that wouldn't catch the flange on the pony truck. I then cleaned up the transition with a file. The photo below shows the area that needed work:

It's amazing how tiny a spot can cause such trouble – and it took longer to diagnose than it did to fix. But I've run a mogul through this switch several times since making this small adjustment and I seem to have fixed the problem. Fingers crossed!
—
Since I want to keep better track of issues like this, I've created a new category for the blog called "maintenance and repair". It's located in the drop-down Categories menu to the right on the main page. I'll use it to collect future notes about fixes. It should prove useful.