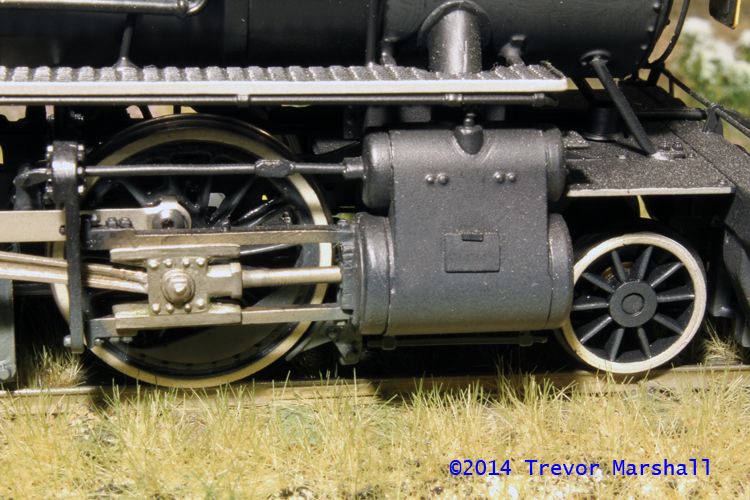 As mentioned previously, after a couple of weeks of tuning track I finally flipped over CNR 80 earlier this week, to give it an inspection. And I discovered a fair build-up of dirt on the wheels.
I scraped away the gunk, and have now run the locomotive through all of the former trouble spots about a dozen times in each direction. And it's performing without any problems. I'm back on track towards my goal of Zero Derailments.
Now, it's true that I found some issues with the track – so my work on that was not in vain. But in focussing on the track I forgot a cardinal rule about railways:
Wheels and rails are a system – they work, because they work together.
I should make this into a nice sign and stick it near the sector plate, where all equipment begins and ends an operating session. And next time I experience derailments (and I'm sure there will be a next time, because layouts are not static things), I will check both sides of the relationship – just to be sure, and to maybe save me a bit of grief.