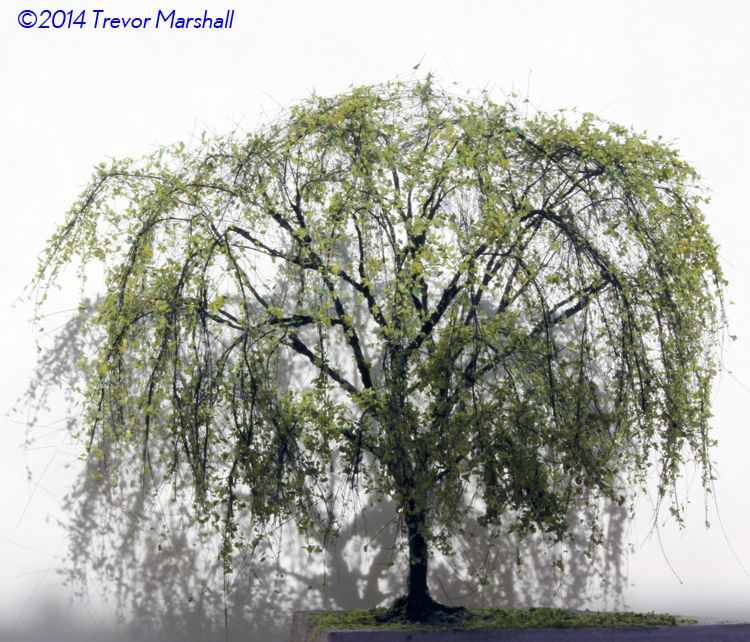 I built this weeping willow yesterday, using techniques from the excellent Modelling Trees – Volume 1 by Gordon Gravett. I crafted a wire armature then filled out the branches with strands cut from a cheap "Elvira / Morticia Addams" style wig purchased last Hallowe'en, knowing that eventually I would put it to good use. The leaves are by The Selkirk Leaf Company. The tree took about 2-3 hours to make, plus drying time.
(For more on trees, check the Tree Category on this blog.)
I designed this tree to soften the transition between the Lynn River and the backdrop. It leans over the river, almost touching the water, where the river makes a sharp bend to disappear from view:

I'm pleased with the effect – and with how this scene is coming together. There are a lot more trees to build, but I have several armatures twisted and ready to coat. Fortunately, my general forest tree doesn't take nearly as long as a willow!