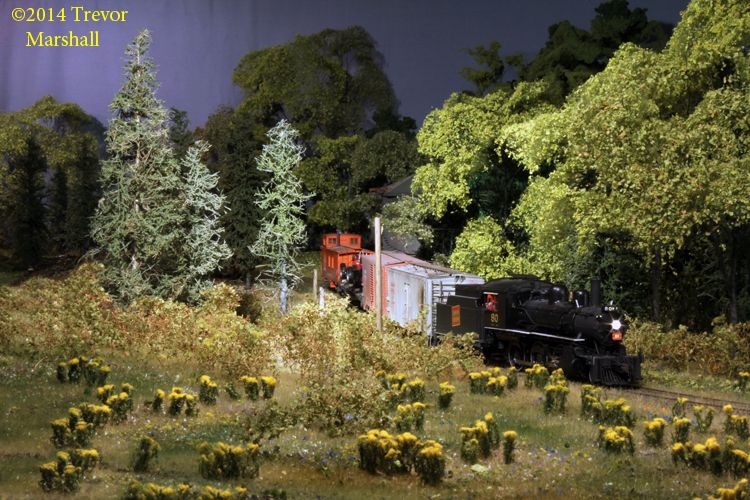 I've been working at the west end of the Lynn Valley – adding more trees and adding canopy to some bare tree armatures that have been in place for a while. In all, I've finished more than a dozen new trees for this area. It's making a big difference.
New additions include some smaller trees on a peninsula between the track and river, just west of the trestle:

The area around the Lynn Valley Tank has filled in nicely…

… although I still want to add more trees between track and fascia. (Not too many, though – I still want to be able to enjoy the water tank!)
The scene around the steel girder bridge is also filling in nicely…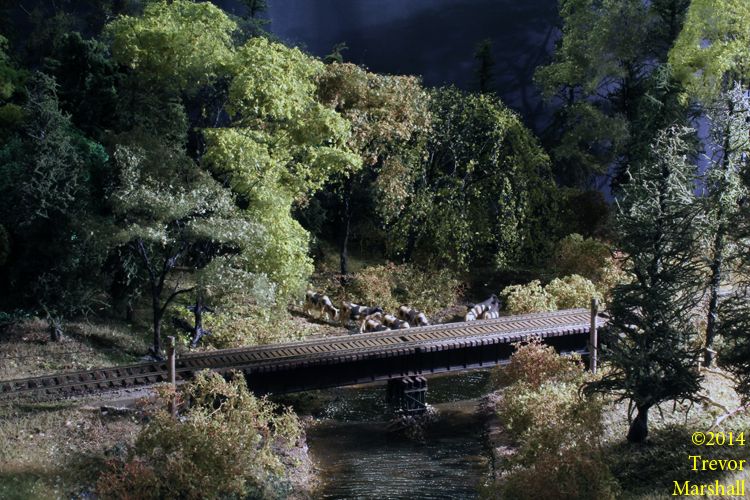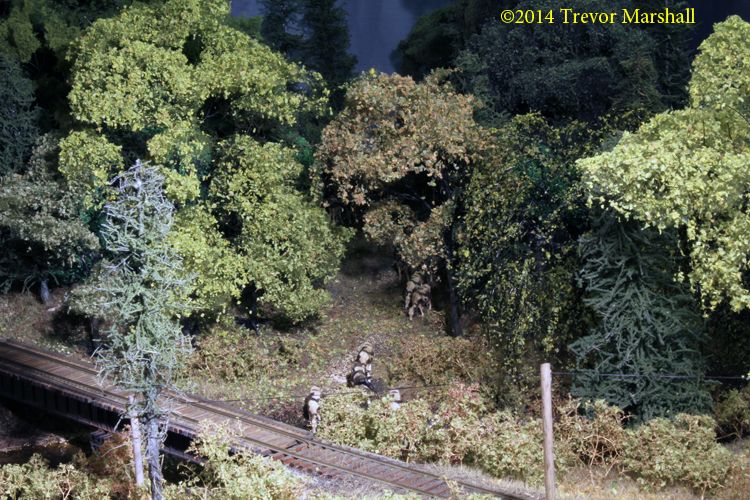 … although more trees are needed in the foreground here, too.
Finally, I've started adding trees to the transition area between the west end of the Lynn Valley and the east end of Port Rowan:

With the additional trees, I feel the views are richer and reward more careful observation. There are scenes to "discover" in the Lynn Valley now…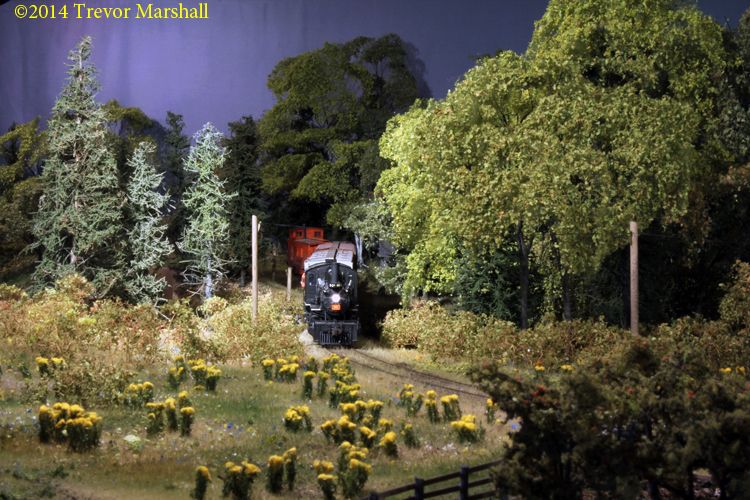 As noted, I need more trees – particularly in the foreground. I'll add those as fast as I can twist armatures, add bark texture and create canopies.