There were lots many things to see at the 2014 Great British Train Show this past weekend, and I spent about three hours at the show catching up with old friends and making new ones.
But a special treat for me was this S scale layout, built and displayed by Mike Watts. I didn't take a camera with me, but my friend David Woodhead did and shared these photos: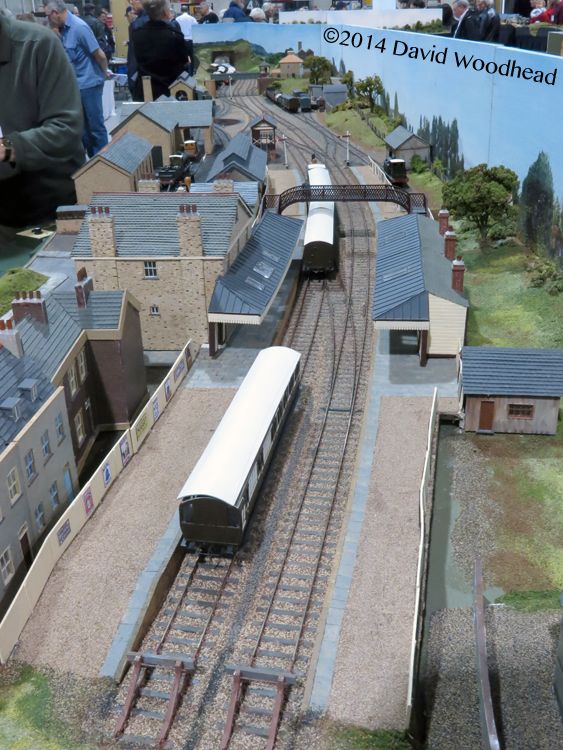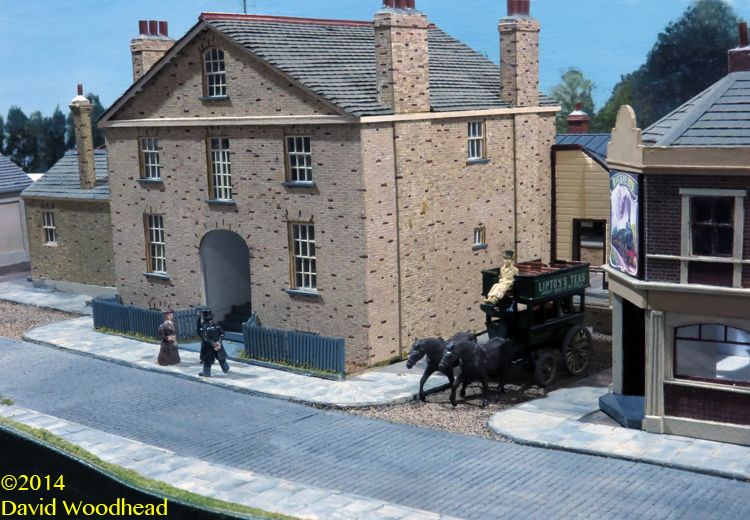 (Thanks, David!)
David also reminded me that Mike was responsible for the S scale Wandle Valley Railway – a layout that was very influential on my thinking when I first saw it in the 1990s.
Unlike most exhibition layouts of the time, Wandle Valley was built as an oval, with about one-third of the loop hidden to create a staging area. The track plan (included on the link above) was simple yet realistic – and the overall presentation was most elegant.
I remember Mike had a set of flip cards to let viewers know what was happening. I can't remember for sure, but I seem to recall that he used ambient audio – mostly bird calls – to set the mood. And he definitely showed that a simple layout, with few turnouts and spurs, could still be engaging to operate.
It was great to see Mike's new layout – well, new to me anyway – and I look forward to spending more time enjoying it at future shows.