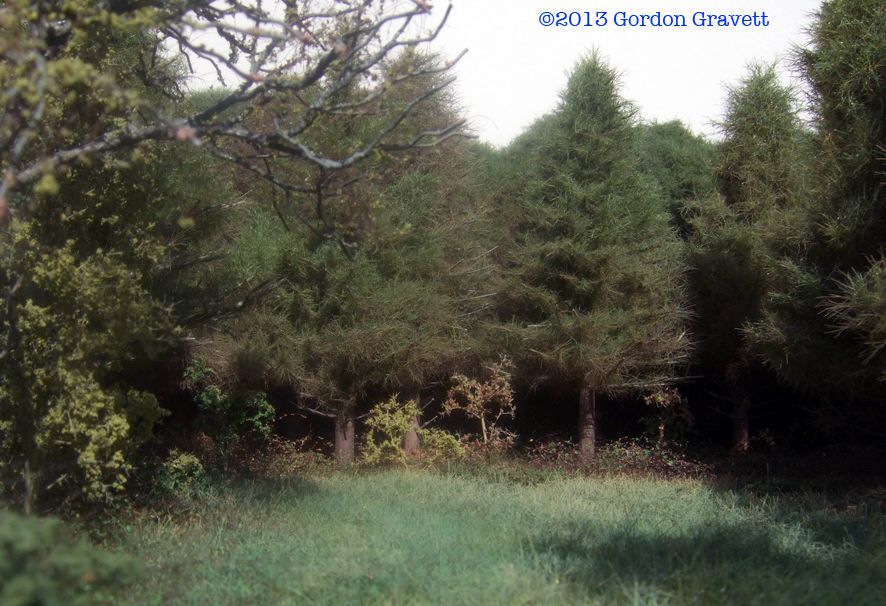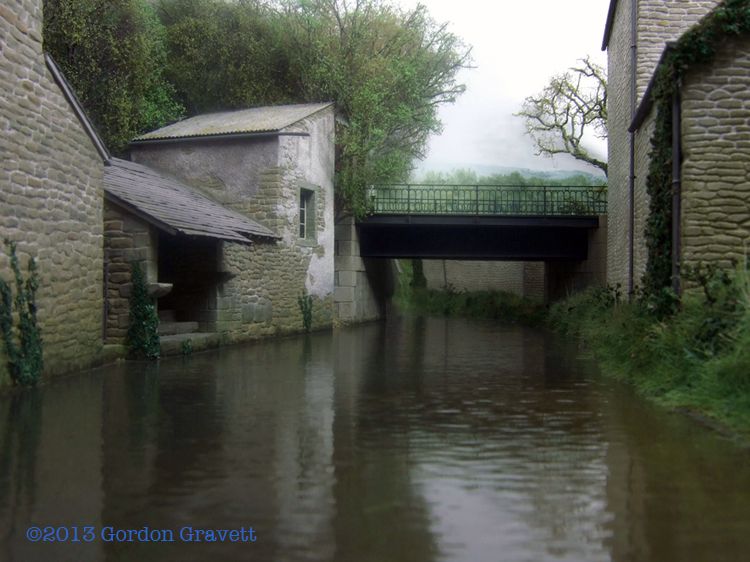 Lance Mindheim and I have exchanged a couple of emails about trees, and I note that today on his blog, he posted a mention of my blog and of Gordon Gravett's trees. If you've arrived here because of Lance's posting – welcome!
You're probably looking for more information about Gordon's trees and his three scenery books. I've posted about these in the past but to save you the trouble searching (and because everybody needs to be reminded of these books once in a while), I've collected the information here.
Yes, the two photos above were shot on Pempoul – Gordon's 1:50 scale, French meter gauge layout. Those are not real scenes you're admiring. Gordon has written three books that describe how he makes such convincing scenery – from trees, to grass, to water. They are:
"Modelling Trees – Part One: Broadleaf Trees"
(ISBN 978 1 905184 88 0)

"Modelling Trees – Part Two: Conifers"
(ISBN 978 1 905184 98 9)

"Modelling Grassland and Landscape Detailing"
(ISBN 978 1 908763 06 8)
The books are available directly from the publisher, Wild Swan Publications. Wild Swan does not have a web site or email address. But the books are stock by a number of online bookshops in the United Kingdom and in the United States that specialize in railways and railway modeling. Three such shops are:
International Hobbies (California, USA)
Titfield Thunderbolt Bookshop (Bath, UK)
Camden Miniature Steam Services (Somerset, UK)
The books may also be ordered directly from the publisher. As I'm in Canada, I deal with the Overseas Department. I phone them, they mail me a quote, I mail them a bank draft, and the books arrive. It's old-fashioned, but it works.
Wild Swan Publications
Overseas Department – Attn: Shirley Rowe
9 Hacker Close – Newton Poppleford
Sidmouth, Devon, EX10 0HF
United Kingdom
Telephone: +44 1395 568925
If you want to know more about Gordon and how he came to make such great trees, I had the opportunity to interview him for The Model Railway Show – Episode 49. (All episodes of the podcast are still available online for your listening enjoyment.)