Thanks to reader Keith MacCauley, I have a real treat to share – an article about my prototype, published in the November 1953 issue of CN Magazine. Click on the image below to read "They Expect the Unexpected"…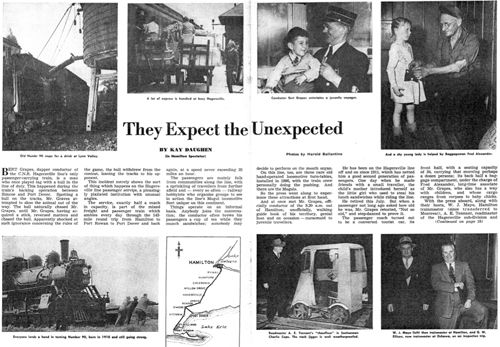 This article originally appeared in the Hamilton Spectator, and as I've noted elsewhere on this blog there's a set of photographs from the article available online. Having the words that go with the photos, though, provides a wealth of additional context for my layout.
For instance, I now have to equip the conductor on The Daily Effort with a stick suitable for chasing off bulls…
Thanks, Keith!