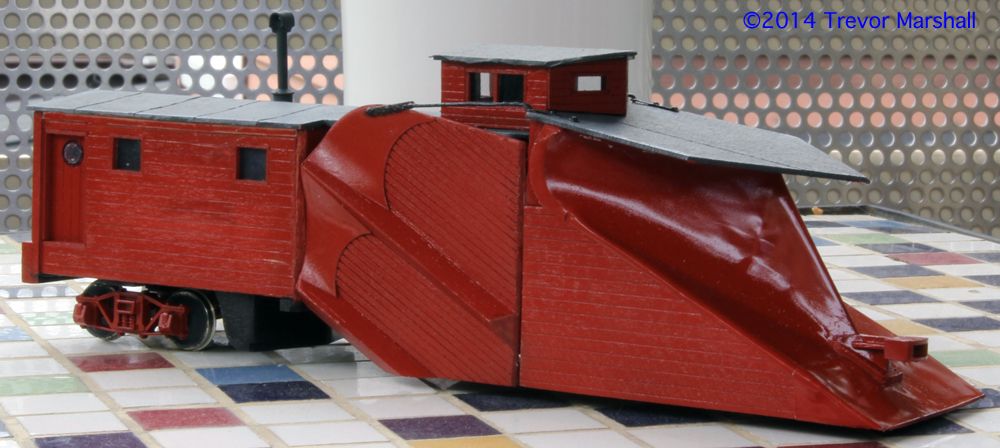 I've now built the cupola and the flanger, added the smoke jack for the coal stove and attached the wings. I think I'm down to the little details such as hand grabs, some bracing and a roof walk. Plus couplers and train line.
I like how the wings turned out.
The kit includes instructions for making the wings positionable – and I thought of doing that. But in the end, I added some bracing behind them and glued them in place. I plan to detail the plow as if it's ready for transport, with a train line air hose attached to the front and running up over the top of the plow to the cupola. (Here's an example from the Maine Central – although I thought the line was usually removed before plowing. It certainly will be on my railway!)
Since the wings would only be opened when the plow is plowing (and since it won't be doing that in August on my layout), making the wings positionable would've added complexity and made the whole piece of equipment more delicate. So, glued in place they are, with a nice solid block behind them.
It still looks very businesslike…