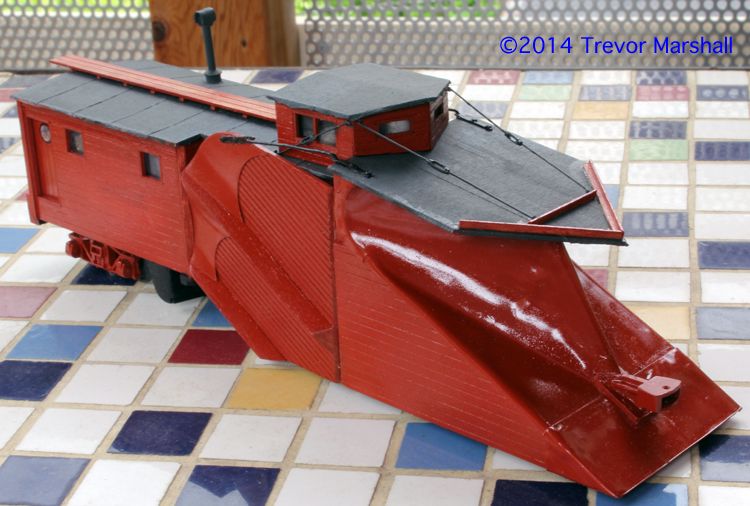 I managed to do a little more work on my plow this morning. As the photo shows, I've added the bracing on the roof over the blade, including some rods with turnbuckles (Grandt Line 54). I followed my prototype photo for these details.
I've also painted and installed the roof walk over the plow body.
I think I'm down to grab irons at this point, plus little details like the headlight. And, of course, Sergent couplers.