It's been almost three years since I first posted a plan of my layout on this blog – so it's time for a new one: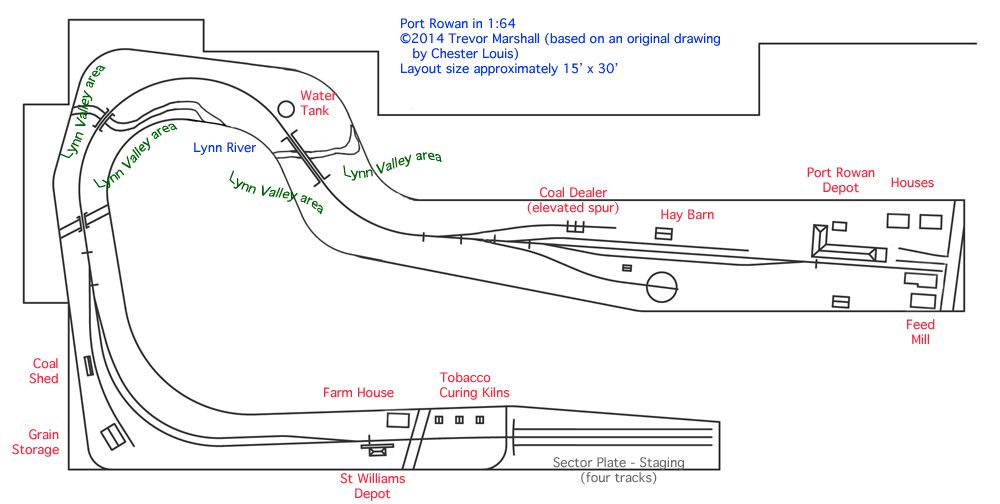 (Click on the plan to view a larger version)
This plan is based on an original, drawn for me by my friend Chester Louis for an article I wrote for the Layout Design Journal. (Thanks again, Chester!)
There have been few alterations from the original design. Some of the benchwork is slightly different, which made the layout easier to build. But for the most part the changes are minor and cosmetic – involving the tweaking of structure locations and suchlike. The most obvious change is that I split the Lynn River into two segments to make it easier to scenic this area.
Still, I thought it would be nice to add a cleaned-up plan to this blog since my rough scribblings – while adequate to the task of building the layout – leave something to be desired from an aesthetic standpoint:


(Click on the plan to view a larger version)
The good news is, regardless of the quality of the drawing, I remain throughly satisfied with the track arrangement and the building and operating challenges this layout presents.