While lettering trucks yesterday, I also lettered my Ambroid snow plow, using S scale boxcar decals from Al Ferguson at Black Cat Publishing.
This morning, I weathered the plow and officially put it into service on the layout. Since I want the plow to look like it was recently repainted, I concentrated the weathering along the bottom edge of the blade and the wings, which would get dusty pretty quickly given how low to the roadbed they ride.
And since I model summer, my weathering palate included some green on the front of the plow blade: Regardless of what a plow is doing in Port Rowan in August, it has obviously rolled over a lot of tall weeds and grasses growing in the RoW on my branch.
Here, a crew is preparing to turn the plow in Port Rowan: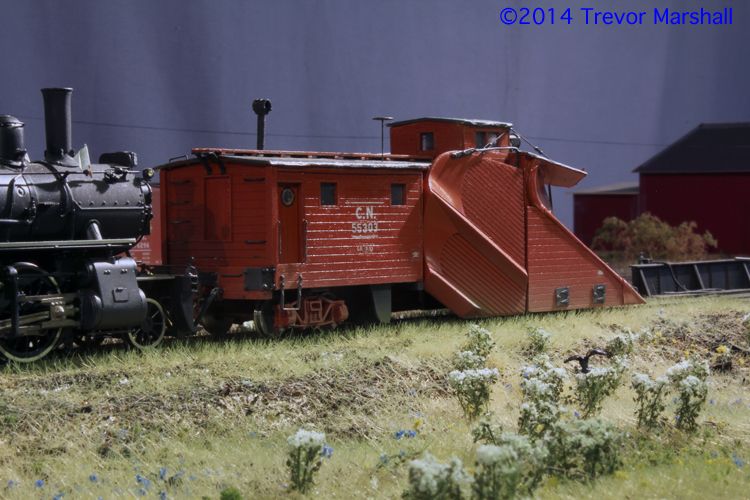 This was a really fun project and I enjoyed building this vintage Ambroid wood craftsman kit. While I have many other projects that take priority, I'm looking forward to doing more MoW equipment. For example, at some point I'd like to scratch-build a Jordan spreader.
In the meantime, I'll enjoy including this plow in a work extra.