I'm really pleased by all the commentary generated by my previous post on the 1935 Traffic Analysis – part of a failed bid by the CNR to abandon the Port Rowan branch. (Thank you to everyone who contributed!)
I had a few people ask how I plan to use this data – noting, in particular, that it's 20 years out of date for the era I model. I agree – but even before I delve too deeply into the data, I can still use it to make my layout more realistic. Here's one example of how I can do that.
I have a coal dealer in Port Rowan: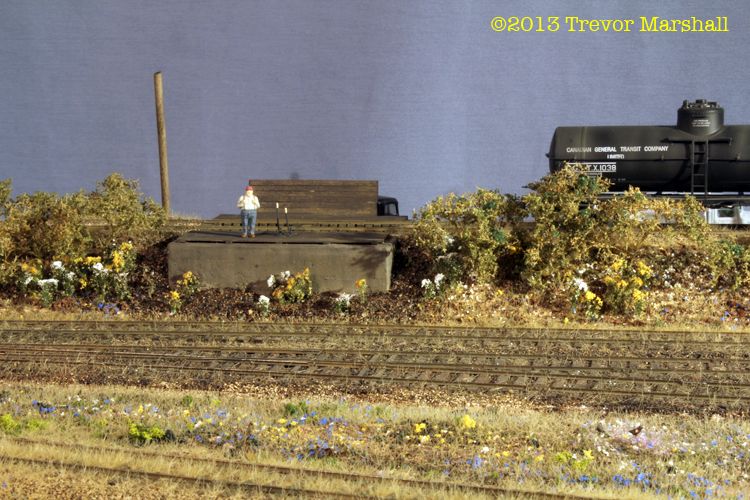 Obviously, the coal dealer needs a source for coal. I have a couple of two-bay hopper cars I've been using for this traffic – decorated for the Central Railroad of New Jersey (CNJ) and the Pennsylvania Railroad (PRR):

Looking at the Traffic Analysis for Port Rowan, I see that inbound coal loads were carried in cars from the Delaware Lackawana and Western (DLW), originating in Scranton PA. (In addition to these, there's one load carried in a New Haven car, and a load of soft coal in a PRR car from Atlas Mine, PA.)
I have PRR and CNJ cars because those are the schemes they came in when I bought them. And on my waybills, I simply looked at a railroad atlas and picked likely sources for my coal loads.

Therefore, if I do nothing beyond repainting a hopper car into a 1950s DLW scheme and adjusting my waybills to read "Scranton PA" in the appropriate boxes, I've made my layout that much more realistic in my mind – despite the 20 years of difference between the Traffic Analysis and the year that I model.
I see several similar opportunities to tweak my fleet and operations paperwork. For example, there are a number of IOX tank cars billed from Sarnia. There's gravel from Paris and stone from Hagersville. And there are poles from Sudbury. There's no reason those commodities could not be moved to Port Rowan in the 1950s as well: When do materials like gravel, stone and poles go out of style, right?
While it's not a perfect answer to the question, "What moved over the branch in the 1950s?" it's a step in the right direction…