Over at the Model Railroad Design blog, guest author Gerard J Fitzgerald has written another terrific blog post about historical modelling and the role that photographs play in that. In his conclusion, he notes:
History makes less sense if one cherry picks or filters culture through a cheesecloth.
I read this last night, and it's still resonating with me this morning.
As prototype modellers, the value of what we do increases when we move away from re-creating what we think was, or what might have been, to replicating simply what was.
Making that transition requires training oneself to make careful observations. Modellers I know who have trained as artists talk about "learning to see" – it's a recurring theme expressed by Mike Cougill in his series of electronic publications called The Missing Conversation, but others have also discussed it at length.
Photographers do this too: My friend Don Spiro often describes his craft to me not in terms of subject matter but in terms of seeing light – and this is evident in the images he captures. As a result, I'm trying to train myself to see my layout in terms of light, too…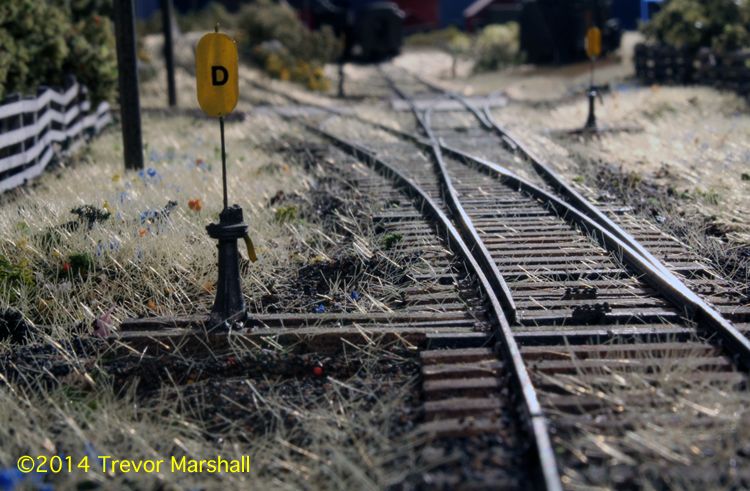 I'm neither a painter nor a professional photographer, so my ability to "see" is not as finely honed. But I'm working on it – and when my eye tells me that I've failed to capture what was, I'm not afraid to tear out and re-work parts of my railway or start over on a modelling project, regardless of the amount of work that has gone into it.
In fact, I relish such opportunities to do things better the next time around because the hobby is not only about finishing the project, but also enjoying and learning from the process.
Thanks again, Gerard, for making me think about this hobby in a new way…
—
What makes Gerard's blog post doubly delightful is that he brought to my attention the term Digital Humanities – as well a new online resource for period photographs. Photogrammer is a tool for searching some 170,000 images captured for the United States Farm Security Administration and Office of War Information in the 1935-45 time frame.
Even though I model a Canadian railroad set approximately a decade later, I'm certain to find interesting visual details that – if nothing else – will prompt me to ponder how these items appeared in the geographical and temporal location I'm modelling.
At the very least, I'll be able to spend several pleasant hours looking at wonderful old photographs.