I spent a few hours today in the workshop, spiking rails on the Free-mo-style modules I'm building for the S Scale Workshop, and documenting for TrainMasters TV.
The lead photo shows one of the two four-foot long sections that make up the core of the Division Street module. Today, I spiked both sections of Division Street – every second or third tie. I'm feeling a little cross-eyed right now and my plier-wielding hand is feeling pretty angry. But I'm pleased that I'm almost halfway there: Between the two modules, I have 21 feet of track to spike, and I've done about 9 feet so far.
Rails are soldered to PC board ties at each end, with expansion gaps in the middle of the modules. While it's not obvious in the lead photo, I've also applied joint bars to the rails. And I've installed some rail segments on the abandoned interurban track that parallels Division Street: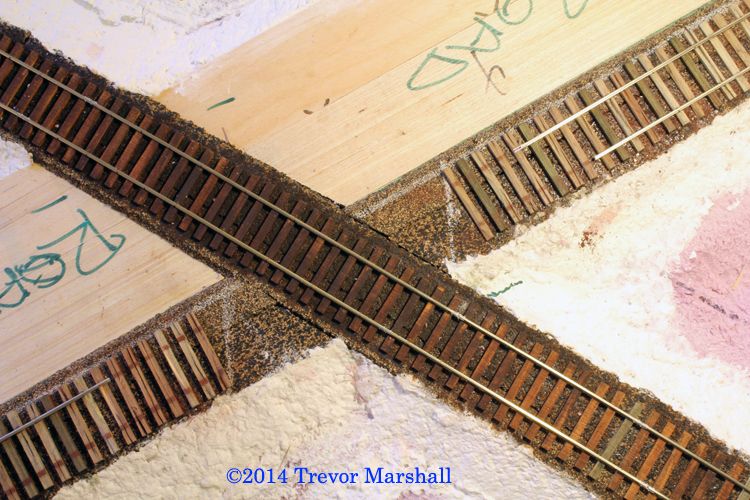 I added the interurban as a way to demonstrate some more heavily weathered ties. I've even added rust streaks to the tops of the ties where the rails used to be, by masking the ties and then brushing them with rust-coloured weathering powder. I'm pleased with the effect.
My work table is silting up…

… so before I tackle the next set of rails I'll have to do a sort'n'store. But I'll do that tomorrow, once the eyes and hands have had a break. The bottle of Mad Tom IPA in the photo is an essential part of the spiking process. Sadly, it's also empty: I think another adult beverage is in order…