While driving to The North Shore Train Show last Friday, I decided to stop in at the eastern Ontario lake-front town of Gananoque to grab a few photos of "Susan Push".
This unique locomotive was primary power for the Thousand Islands Railway – built to connect the Montreal-Toronto mainline to the town of Gananoque. It eventually became a subsidiary of the Canadian National Railways system, which is clearly evident from the "angled wafer" logo on the cab side: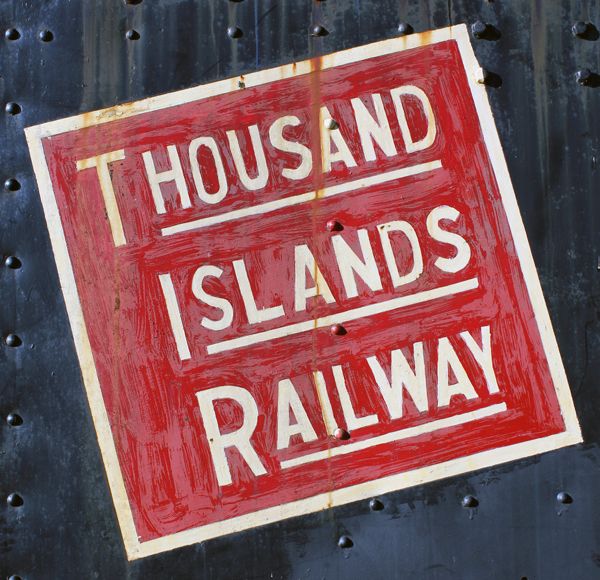 (Click on the wafer to read more about the TIR, on my "Achievable Layouts" blog)
"Susan Push" is on display in downtown Gananoque – on the location of the TIR's long-gone main track through town, if I recall correctly. A shelter for passengers awaiting the train stands nearby, and would make a lovely scratch-building project – or laser-cut wooden kit!
I won't provide a complete history of the locomotive, since the Gananoque Historical Society has done a wonderful job of that – adding a plaque to the locomotive, as shown here:
I will note, however, that the locomotive rides on interurban-style trucks: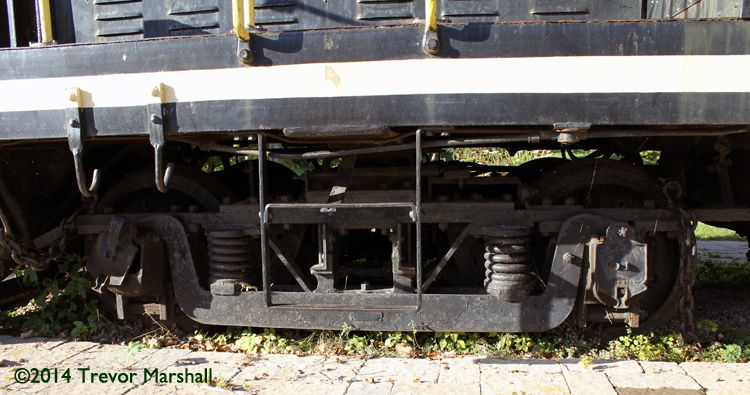 (A model could use trucks from Q Car Company (O scale) or side frames from William Flatt (S scale) mounted to Black Beetle drives. Google any of these terms for more info)
What's most remarkable about this display is how accessible it is. The locomotive is not behind a fence, making it possible to get good photographs or even measurements if one was interested in building a model (and anybody wishing to do so should check out the May 1997 issue of Model Railroader magazine for an article on doing this in HO scale).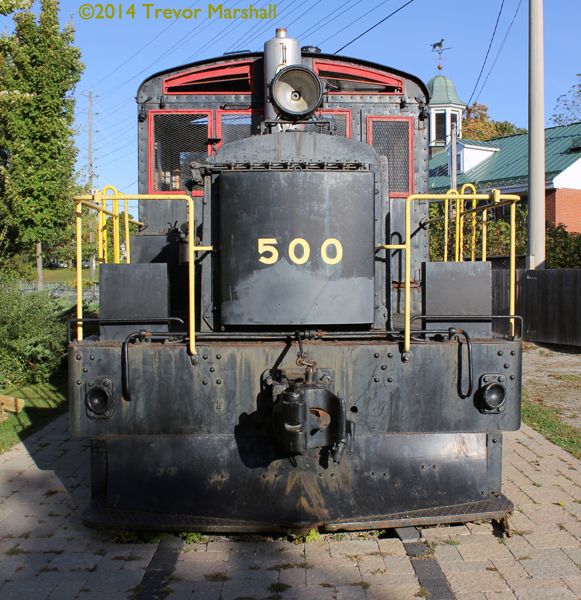 Some day, I hope to go back to Gananoque and spend a day photographing and measuring details on this locomotive. I'd love to do a model in S or O. But for now, it was a nice detour on my trip to the train show in Laval. More on that in a future post…