My CNR gas-electric – which I finished earlier today – has now made its inaugural run on the Port Rowan branch. Here are some pictures from the trip…
—
Running as M233, CNR 15815 arrives in Port Rowan:

The gas electric is caught on the turntable lead in Port Rowan, preparing to be turned for its return journey to Hamilton: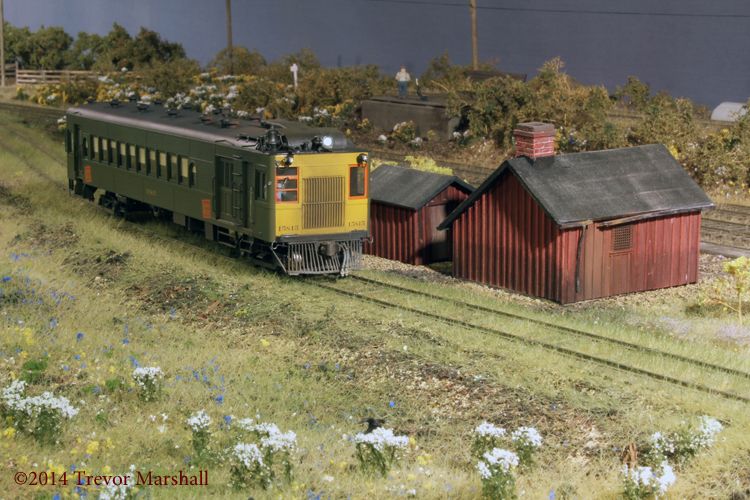 On the return trip, CNR 15815 – running at M238 – emerges from the Lynn Valley and crosses the Stone Church Road overpass:

Heading for Hamilton, the gas electric blows for Charlotteville Street in St. Williams:

—
While I don't plan to replace the conventional, steam-powered mixed train on my layout, CNR 15815 will add some variety to operating sessions. It runs well – very smoothly and slowly – and as a complete train it's a natural choice to take whenever I'm participating in S Scale Workshop exhibitions, too.
I'm glad I picked up this model at this year's S Scale Social. I wonder what I'll find next year?