My recent work on tobacco kilns has put more focus on the St. Williams scene, and I decided it was time to build more trees. So I've also been working on twisting armatures – a great project to undertake while vegetating in front of the television.
I have done 28 and while they still need to be gooped and adorned with a canopy, I can already envision how they will improve the scene: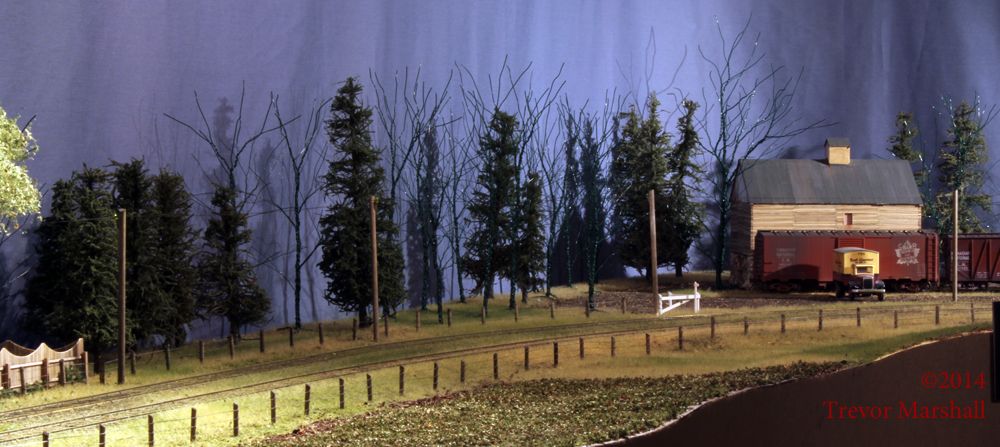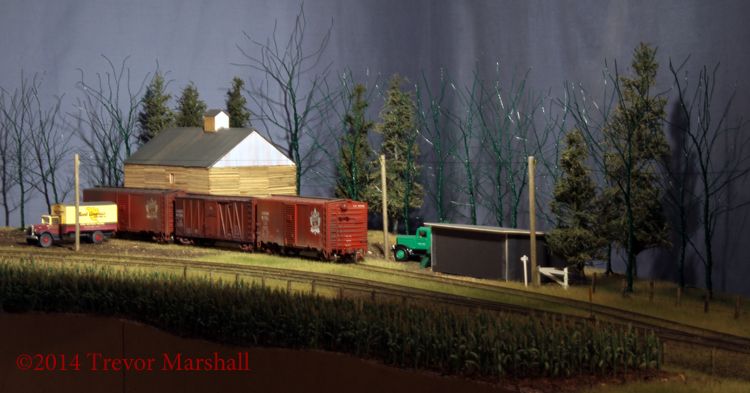 It's a fair reach into the layout to plant the trees behind the grain storage building – so to protect the cornfield along the front edge of the scene I cobbled together a quick "belly barrier" from styrene sheet, scrap wood and a couple of clamps:
It's crude but it does the trick.
Layouts swallow trees – even big trees like these – distressingly quickly. I'll need another two dozen trees (plus saplings, bushes, etc.) to complete this area. I can do a half-dozen armatures in an evening before my hands become tired of twisting wire, so I'll be doing more of these over the coming week or two…