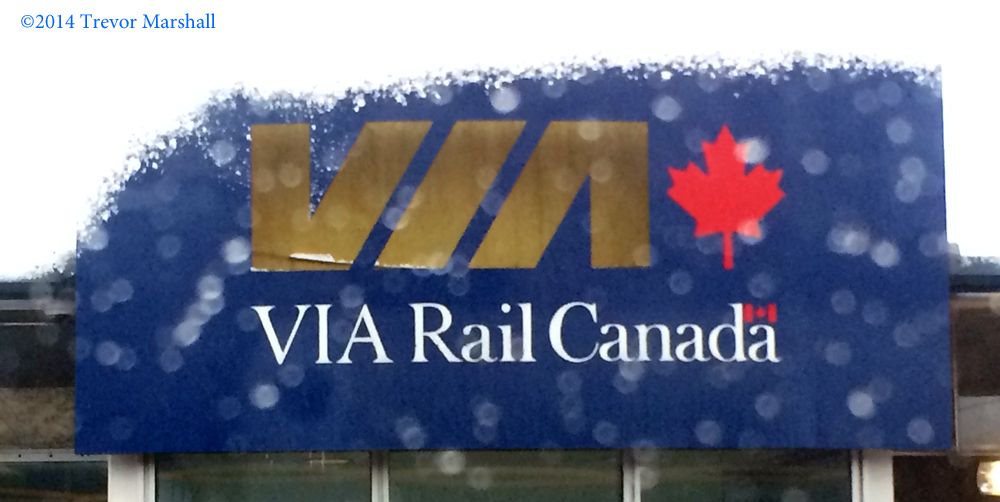 On Wednesday, I hopped on the train and chuffed to Montréal for lunch with my friend and fellow S scale enthusiast Simon Parent.
It wasn't just lunch, of course. Simon is the talented guy who built my CNR steam locomotives, and when we met up at the North Shore Train Show in Laval back in October I left my two 4-6-0s in his capable hands for tuning. The reason for my trip was to collect my 10-wheelers.
The day started early. VIA train 60 left Toronto Union Station at 6:40 am. It was dark enough that I could grab a self portrait in the reflection of the coach window…
By Cornwall, it was light enough to see the baggage wagon on the station platform:
Other than the paint, it's a dead ringer for the wagon in my back yard so I'm always pleased to see it.
The weather was clear in Toronto, but the snow started when we were still west of Kingston and Montréal was well covered as Train 60 pulled into Central Station just before noon. Here, a commuter train slumbers under a blanket of the white stuff: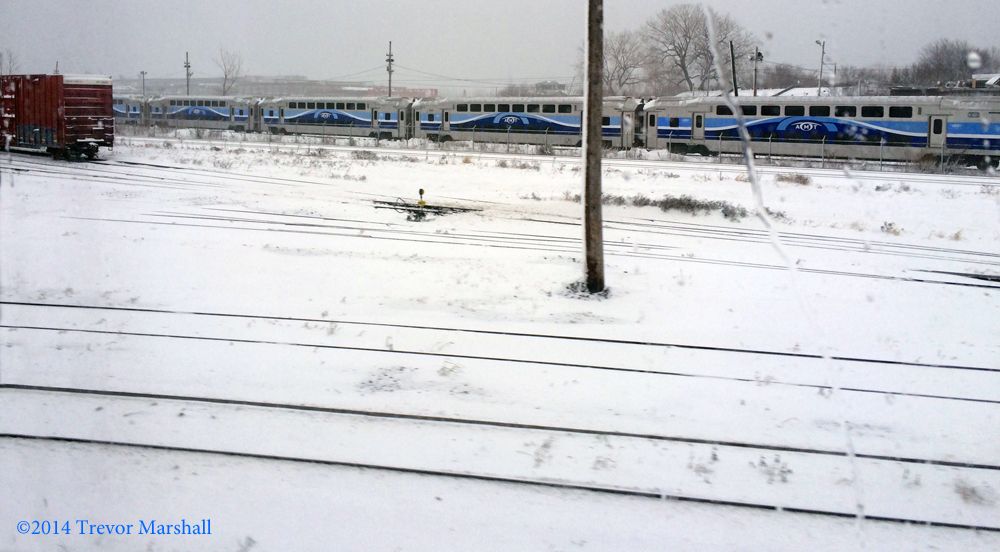 Simon met me at the station and we enjoyed a great meal at Reuben's – a Montréal institution since 1976:
(Click on the image to visit the Reuben's website)
After lunch, Simon went back to work. I did a bit of shopping, and then wandered about the train station while waiting for my trip home. Given that it's just a couple of weeks before Christmas, Central Station's halls are appropriately decked:
The station is full of interesting details. I was pleased to notice a smart CN logo done in tiles on a number of pillars: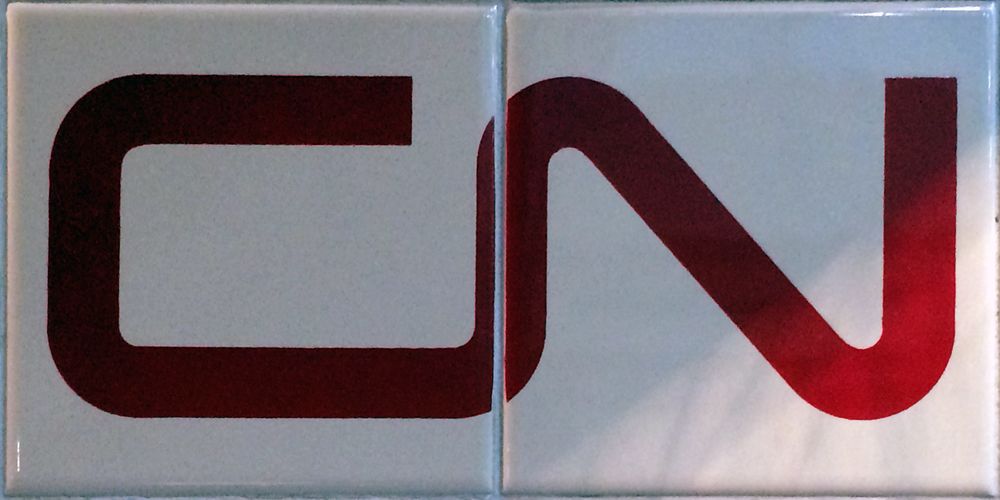 And I had a good giggle at some of the wayfinding signs:

("Foot-eating attack suitcase ahead")

("Questionable umbrellas and suitcases big enough to live in at right")
By the time my train left at 5:00 pm, I was ready to get home. VIA train 69 did an admirable job… complete with Caesars!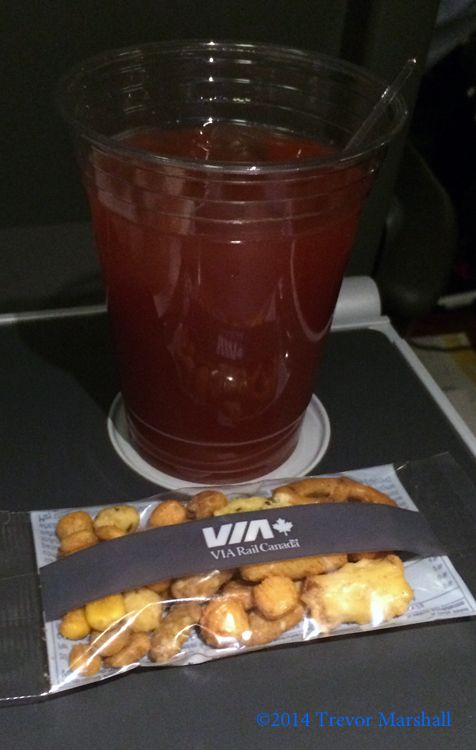 I had a great day and I have now returned my two 4-6-0s to the layout. I need to do some tweaking to the decoder programming to get them set up just so, but that'll happen over the next week or so. The best news is, they run much better than they did before, and with some adjustments to their suspensions their pulling power has greatly improved.
Thanks Simon: I look forward to seeing you again soon!