It's a little late, but I've had a lovely holiday so far that has not involved sitting in front of my computer, so I'm only just getting around to updating the blog. Regardless, I wanted to wish everyone a happy and safe holiday season – plus good fortune in the New Year.
Thank you, as always, for reading!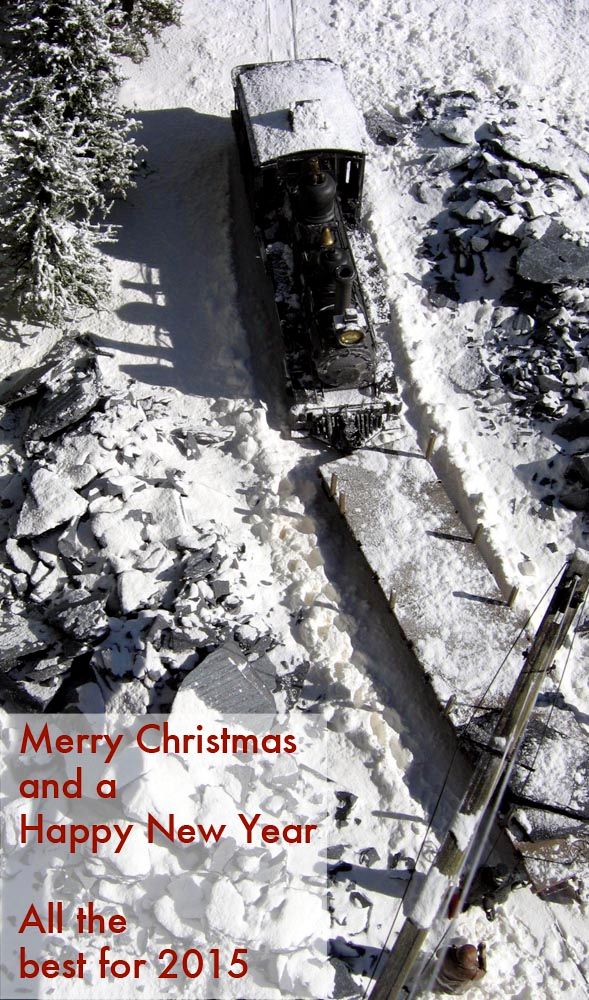 —
About the photo:

Back in 2005, I was asked by then-editor Bill Schaumburg to produce a winter scene for the December issue of Railroad Model Craftsman magazine. I was modelling the Maine two-footers in On2 at the time, so I did a quarry scene reminiscent of the source of slate traffic on the Monson Railroad.

I set up a sheet of plywood and pinned two rails to it to represent track – no need for ties, since they would be buried under snow. I then poured bashed up black slate floor tiles to either side of the rails… added some evergreens, a locomotive and a flat car… positioned a boom from a derrick model I was building… and dumped a couple of boxes of rice flour on the scene.

This is not the photo that was used, but one of the many photos I look outdoors in natural light as I was trying out different compositions.