(Looking east from the west end of ST. Williams. With trees in place, this is looking more like Ontario)
For the past couple of months, I've had wire tree armatures in place in St. Williams, to give me a chance to test-run some trains to make sure that my planned placements did not interfere with operations. With some very minor adjustments, all is well – so, over the past few days, I've been working on turning the armatures into trees.
I'm making great progress on this front. In fact, I now have trees all along the wall behind the St. Williams team track:
Already, this has made a huge difference to the scene. Compare the photos below with those in this post from early December: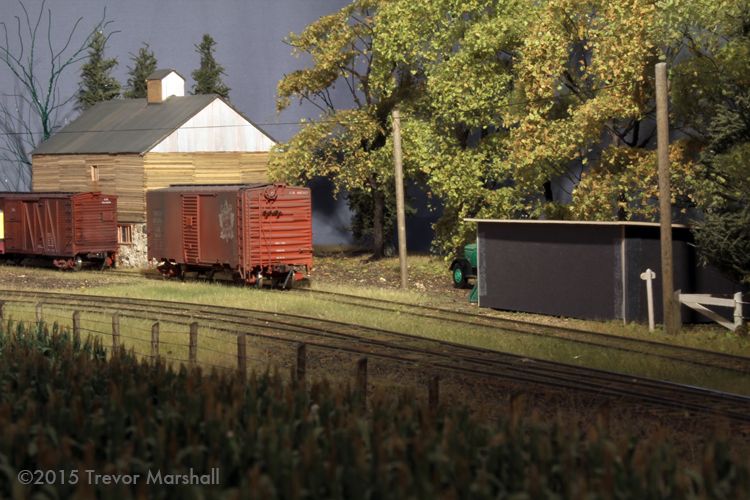 In the following set of photos, I illustrate the sequence in which I add leaf canopy to finished armatures. I start from the back and work my way forwards. The trees here took about an hour to finish:
As I've added the canopy, I've discovered some new views of the layout, too: vignettes that are now framed by trees.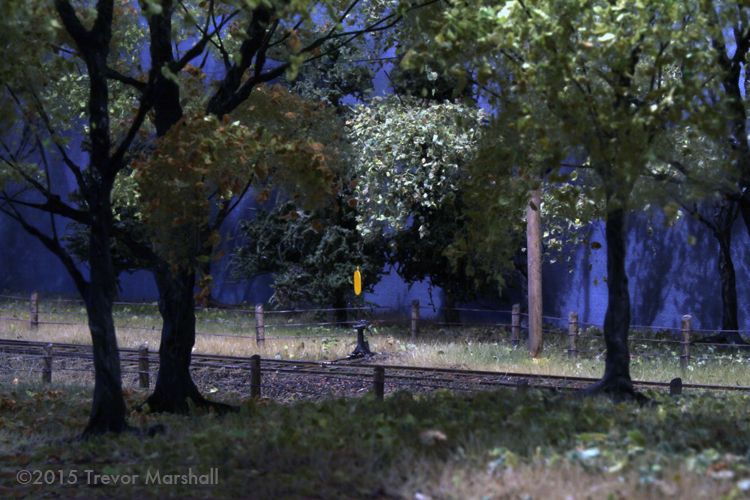 (West siding switch, St. Williams)
I'm now about halfway done with the big trees in St. Williams. I'll need to add bushes and other details, of course. Despite my layout being a fairly modest endeavour, there are always things to do on it…