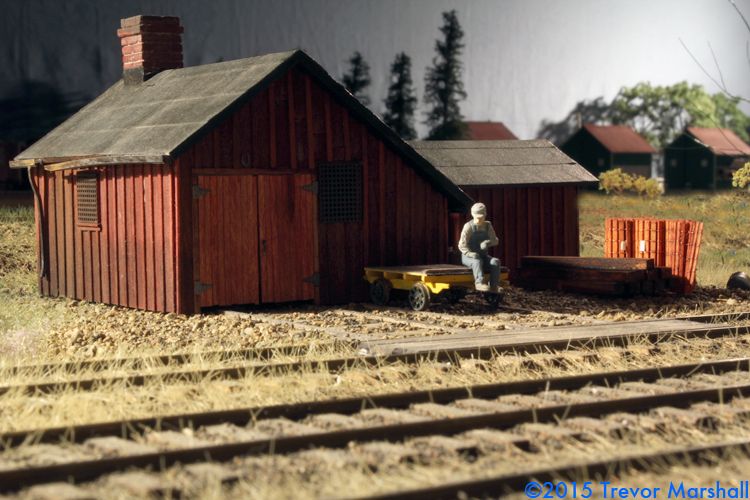 This week, I finished up my rolls of wood-and-wire snow fence for the section house scene at Port Rowan. In the end, I built five rolls – three full, fresh rolls complete with paper shipping tags, and two smaller, partial rolls that represent supplies that have been broken into:
These rolls have a combination of orange and red stains on them, which I feel nicely achieves the look of the wood-and-wire snow fence I see near the farm where I work my dog on sheep:
I'll admit my 1:64 snow fence is still more orange than the prototype, but I think it adds a nice contrast to the red of the section house and oil shed. I didn't want it to blend in with those two structures and disappear in the scene.
I've also added a small pile of fresh ties, and some temporarily placed some barrels in the scene. I need to weather the barrels and fabricate some more details for this vignette, including a bundle of metal stakes to be used as posts when installing snow fence along the right of way.
I will need to find a couple of places on the layout where I can install some short lengths of faded snow fence to represent pieces left over from the previous winter.
This was a time-consuming but fun little project and I'm very pleased with the results.