Some places on the layout naturally lend themselves to nice photographs. The east end of the St. Williams storage track is one of my favourites, because I can pose two locomotives beside each other here and get a camera right into the scene.
As the copyright notice on the image below indicates, I first "discovered" the location in 2013. I used it to compare my then newly-acquired moguls to my 10-wheelers: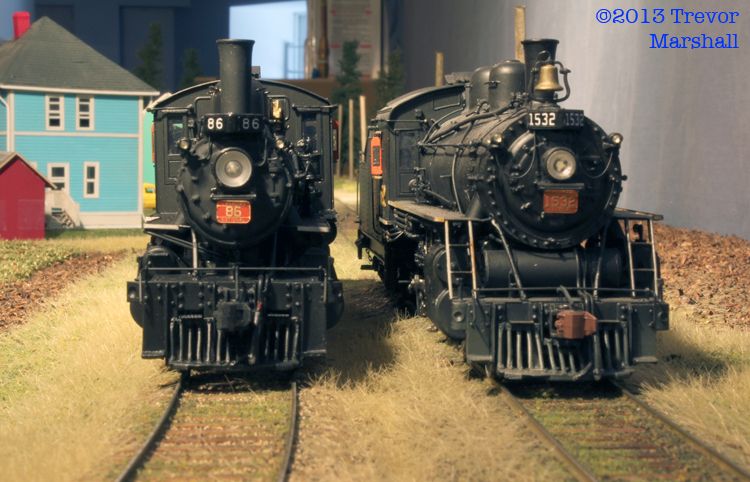 Later in the year, I revisited the photo location while writing up a report on a layout visit from a friend (a post that also shows the rig I use to take this image):
It's been a while since I've taken a photo at this location, and a lot has been added to the scene. So today I restaged the shot:
It turned out well, I think!