One of the great things about having friends over to see the layout is I never know where the conversation is going to head. I always learn things – and not always about trains.
For instance, on Wednesday my friend David Woodhead visited and I learned about this odd instrument: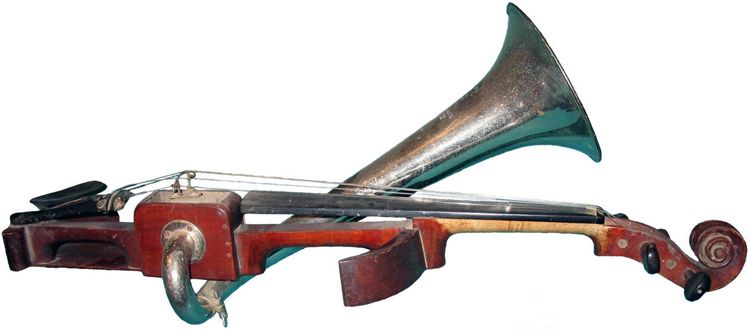 (Click on the Stroh Violin to learn more about it on Wikipedia)
Curiously, the instrument in question actually came up in relation to my recently-completed RS18 model: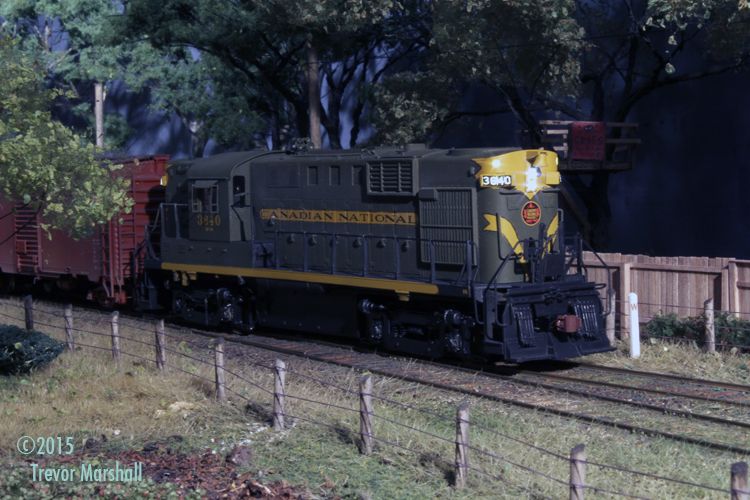 (Click on the image to read all posts about the RS18)
The connection, of course, was the DCC sound unit I put in the model. David was impressed by the sound, and wanted to know about the speaker I'd used and how I mounted it. Here's a look at the gubbins:
The speaker is mounted facing up, and the sound escapes the body shell though several avenues – including the various grilles along the sides of the long hood, the exhaust stacks on the top (which are open) and the large rooftop radiator fan.
I mentioned to David that the speaker was ported, but that I was unable to determine whether the port made any difference to the sound. I'd tried a simple test – blocking the port with a finger – and I failed to discern a difference.
That got us talking about ports in speakers for audio systems, secondary sound holes on acoustic guitars and – eventually – the Stroh Violin, which certainly looks like something conjured up by a model railway enthusiast with a well-equipped shop and some spare instruments lying about.
I've always thought that the best in our hobby are extremely curious. We love chasing down obscure facts and revel in the unusual – and Wednesday's visit was yet another example of that.
David and I even ran trains – sort of. Mostly, we talked about various projects over coffee. And that's always fine.
Great to see you as always, David: Come again soon!