A couple of notes from the blogosphere…
—
Congratulations to my friend Don Janes, who has just driven the last spike on his HO scale Green Mountain Division layout. Finishing the mainline is always a big event for us, isn't it? It deserves to be celebrated. Well done, Don!
Click on the image, below, to read more and see photos of the inaugural run of the Ambassador: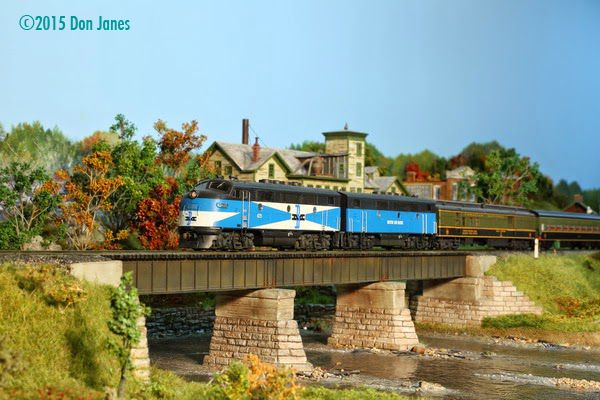 —
Thanks to my friend Simon Dunkley at The Erratic and Wandering Journey, I've been introduced to the wonderful work of Martin Welberg. The photo below says it all – and clicking on it will take you to Martin's blog about his On30 Cardigan Bay Coastal Railroad:
—
Two very different layouts, but two modellers who are obviously talented and enjoying their chosen subjects. Enjoy if you visit either – or both!