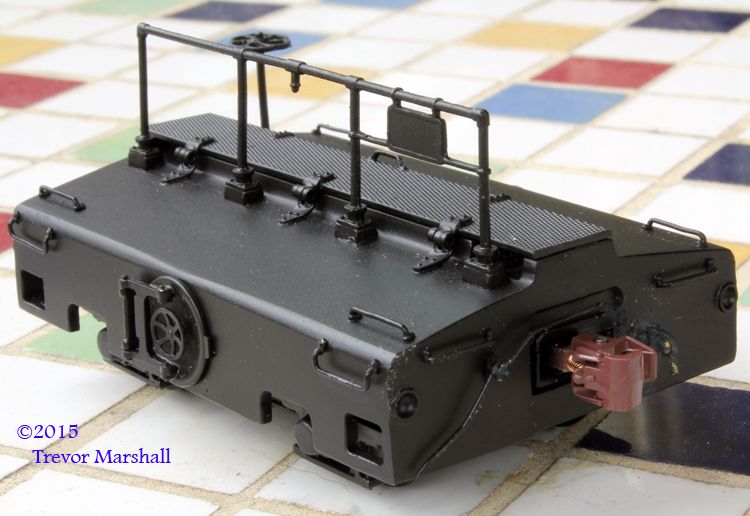 (The S scale brass import from South Wind Models, with minor modifications)
As noted previously on this blog, I recently purchased a scale test car – a brass import offered years ago by South Wind Models – and it arrived in the mail yesterday.
I'm very impressed by this model – not only because it's nicely rendered (it is) but also because it tracks surprisingly well for such a small piece. South Wind Models and their Korean builder did a great job: it's well-weighted and the springing in the horn blocks is just right, so the suspension actually performs as it should. The car positively glides on my track work – even through turnouts.
In the photo above, I've replaced the cosmetic but non-functional cast couplers with Kadee 808s. I also addressed one weak point in the model – the train line air hoses were brass castings that looked far too small and probably wouldn't survive more than a few inadvertant knocks with an uncoupling tool, so I removed them and replaced them with detail parts from BTS (Item 02302). These featuring two nicely-done brass castings with flexible tubing for the hose itself, and they have become my preferred air hoses – I use them on everything.
South Wind Models includes some nice decals in the box, to do a car for the Pennsylvania Railroad. Here's an example as finished by modeller Jack Sudimak and included on the NASG's product gallery page:

(Click on the photo to learn more about these models via the NASG website)
—
With couplers in place, I assumed it was time to start lettering this car. But not so fast…
A quick search for suitable prototype photos turned up some CNR examples and enough information to suggest that in the 1950s the railway painted its scale test cars brown – as shown here:

(Click on the image to visit RD McDonald's page on this car – and be sure to check out the entire blog)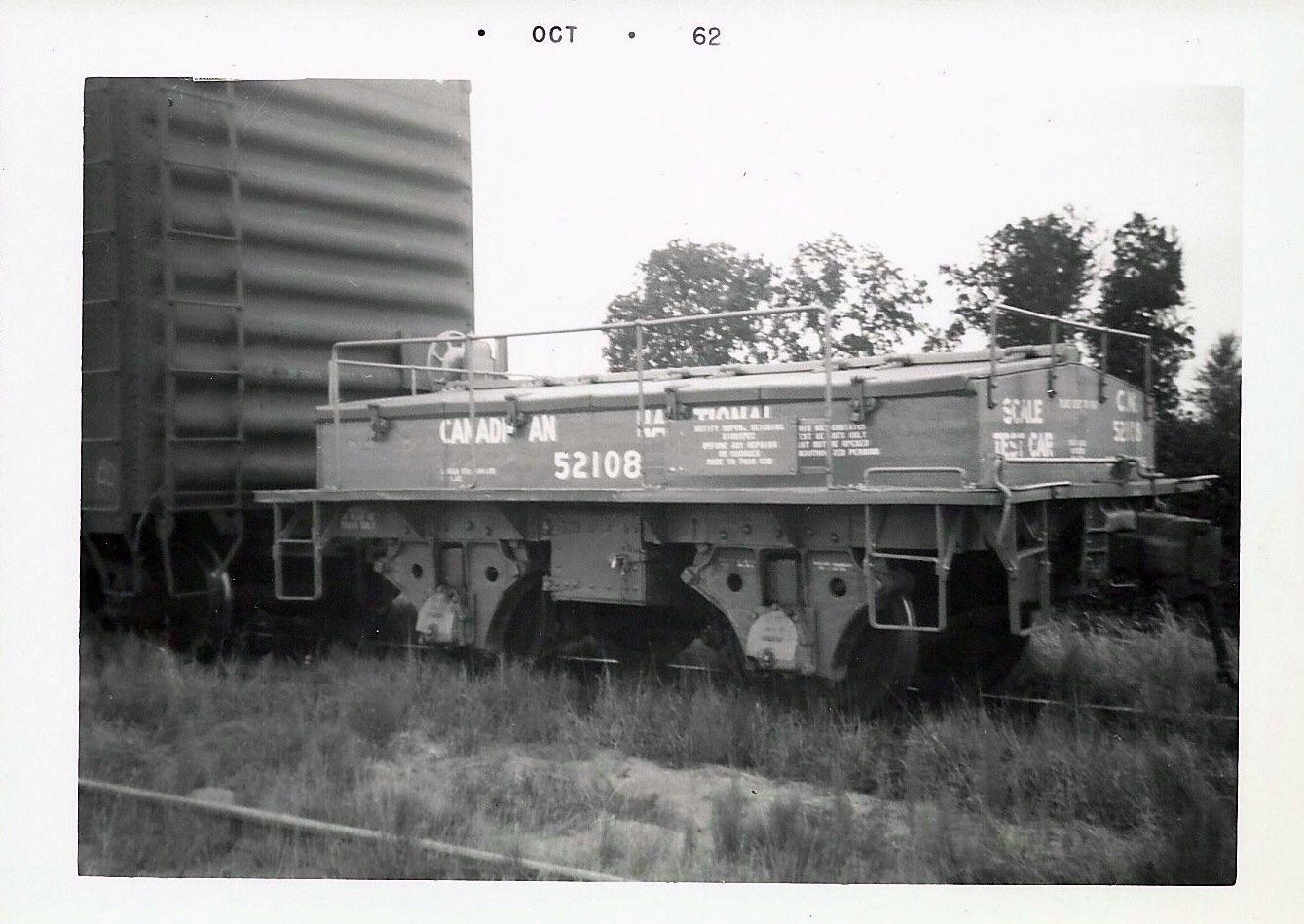 (Here's the same car on the Lulu Island branch in BC. Click on the image to see more, as Mike Mastin shares his memories of this branch – including this photo – on the Caboose Coffee blog)
I have yet to find a black CNR scale test car, although this black and white photo looks like it could be of a black car:

(George Dutka shared this photo – from the Bill Dewar collection – on his White River Division blog. Click on the image to see George's HO model of a CNR scale test car)
However, "could be" is a slippery slope. I'd rather go with something known. So, regardless of how tempting that black and white photo is, I'm going to bite the bullet and airbrush my model with CNR #11 mineral brown. Fortunately, the official paints from the CNR Historical Society are Scalecoat and will cover the model's as-delivered black paint without any problem.
The good news is, I should be able to use a lot of the data on the PRR decal set to letter my model and I'm sure I can find a suitable set of HO decals to supply the CNR-specific information like road name and number.